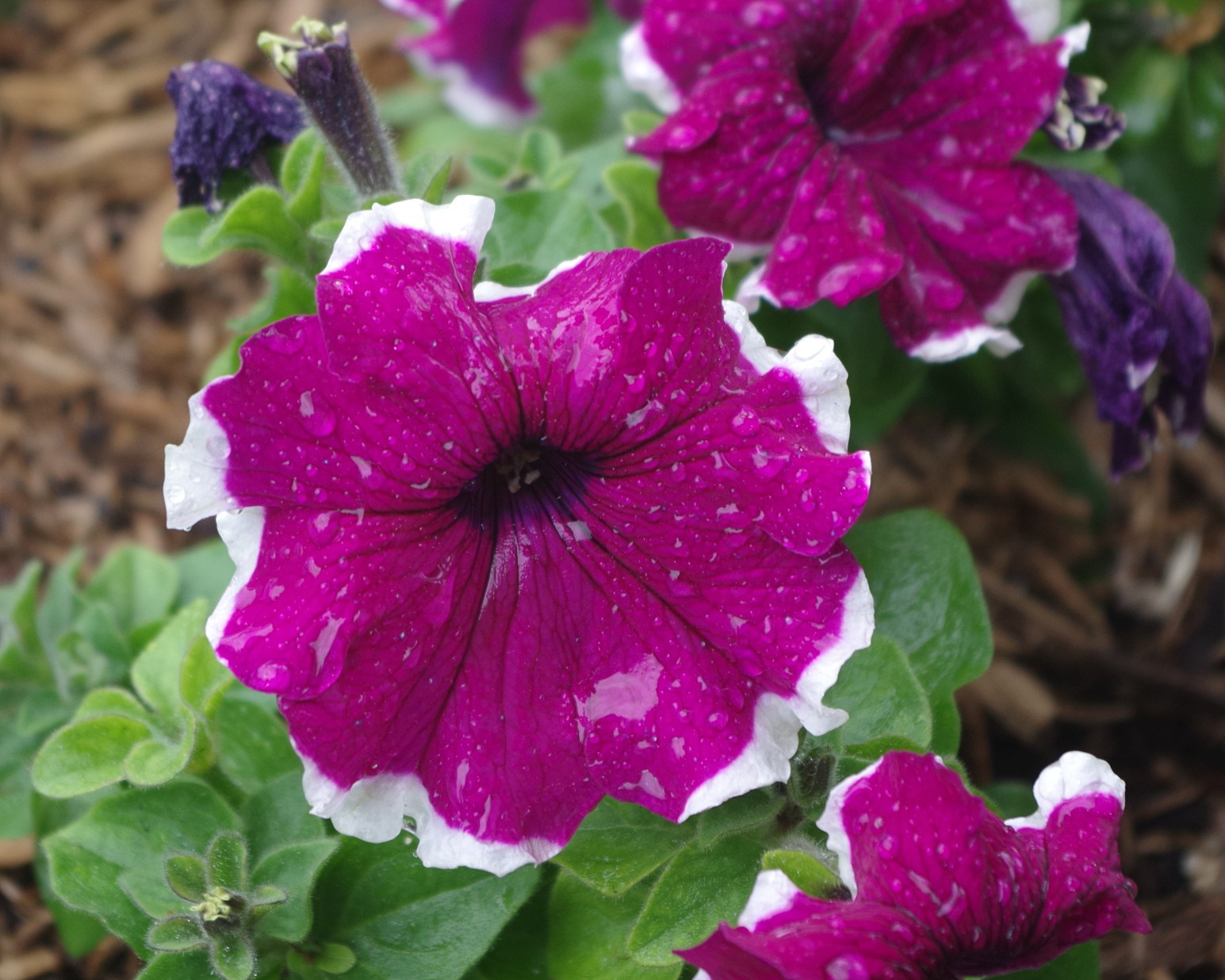 "A now properly planted petunia"
.
From faithful commentor Max:
Slow Exit of the Midwest's Winter Buries Gardens in a Deep Freeze During what would typically be the busiest week of the year at garden centers in anticipation of Mother's Day, some customers who have showed up there were frantic, sharing tales of woe about backyard gardens that have been decimated by the cold winter, asking for remedies from staff members & questioning why some new plants are not available, as they have been in previous years…

Tell me about it. 3-4 weeks ago I snagged a tomato plant, planted it (in a pot), left it out overnight, the overnight low bottomed at 37 (as I expected) and the plant got frost damage. So I moved it inside, and continued watched the weather looking for a last freeze. A week ago, it was in the 50's and 60's, yesterday it was 89, today it's raining and much cooler. Whee!


The dwarf Coreopis, now (finally!) planted in the (finally finished!) raised bed is taking off.


My 'midnight blue' rose bush came in the mail Saturday. (Not really an heirloom/antique rose, but the color was too good to pass up.)


Promptly planted. We'll see if it's worth anything.


The downside of the bed being finished is that asshole cat has now decided that sleeping in the bed is the 'with it' thing to do – hopefully the rose bush will discourage him.
***********
All three of my pitiful little multigraft fruit saplings were badly girdled, for the first time in twenty years. I refuse to admit they're dead until after Memorial Day, though, because this is New England. And the daffodils are just about done blossoming, but the forsythias are still yellow and the species iris are barely budding, which is the reverse of most years. I've put in the first few flowering transplants — another lithodora, more candytuft, a handful of pansies and lobelia — and my mail order tomato plants should be arriving around the end of next week…
What's going on in your gardens this week?