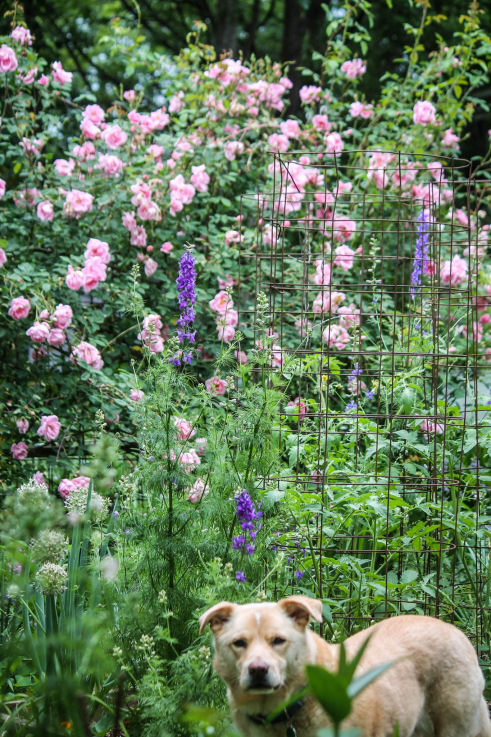 From loyal commentor Raven (in Georgia):
Here's how it's looking this week. She works so hard on the roses and they last a couple of weeks.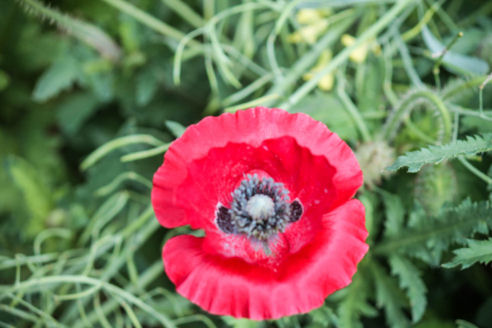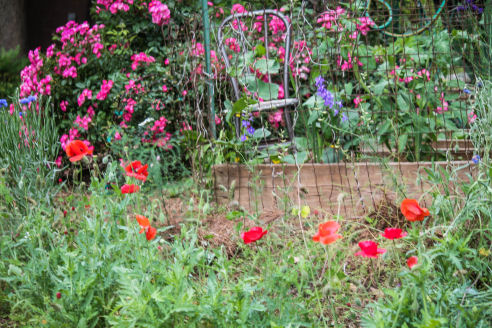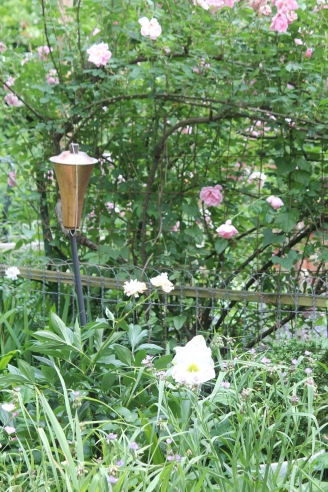 ***********
Here in New England (where our irises are finally starting to bloom), I've got my first batch of sixteen lovely stout leafy mail-order heirloom tomatoes, plus a couple more from the garden center where we stocked up on fresh potting mix, so my day will be dedicated to cleaning out the planters and getting these guys transplanted properly.
What's going on in your gardens this week?