A quick follow-on to Doug J's post below.
To point out the obvious:  in the new narrative of sexual violence on college campuses, conservative writers, like the one Doug J cites, like Ross Douthat, like the richly informed social commentators he references (McArdle rising from her Bloomberg obscurity! The American Enterprise Institute's Caroline Kitchens…) find the heart of the story clearly in the true victims of the rape crisis:  the accused.
The complainants?  The default in this new/old conservative commentary is that the accusation of rape is simply a tool — a way to get revenge for one slight or another, or simply to impose matriarchy on a society that has already abandoned its men.  Because universities are so cowed by feminist moral relativists, no accused male stands a chance.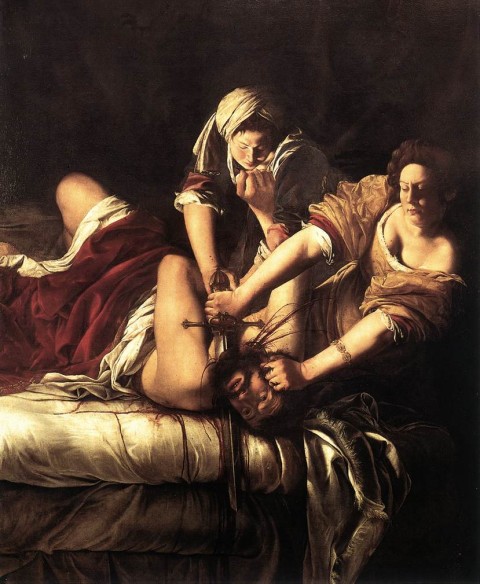 Sulkowicz [a student at Columbia] said that she didn't want to report her attack to the police because she was embarrassed and ashamed of what had happened to her.

"When it first happened, I didn't want to talk to anyone. I didn't even tell my parents. … I didn't even want to talk to my best friend," she said.

Sulkowicz decided to file a complaint against Nungesser through the University when she met two other women he allegedly assaulted. "I realized that if I didn't report him he'd continue to attack women on this campus. I had to do it for those other women," Sulkowicz said.

After Sulkowicz reported her assault to Columbia in April 2013, the University ultimately found him "not responsible"—the same decision it later gave the two other women who filed complaints against him, Sulkowicz said.
Sulkowicz has recently filed  a police report, and a DA is looking into the matter.  But the larger point is, I hope, obvious.
Rape is not a joke, a game, something that virtually everyone faced with the question of what to do after a sexual assault will bandy about.  (Sexual violence isn't all rape, and rape doesn't define the universe of such harm too, of course.)  Claims of rape are terribly hard on those who make them.  I'm stunned that I write these words at this late date, but folks on the right seem to have missed the bit where you talk to folks who actually know about sexual harm — so I guess we must.
I'm not saying an accusation is truth.  I've spoken with Title IX coordinators — and just received a briefing at MIT on my responsibilities as a graduate officer under that law — and there is no doubt that these are hard investigations to perform and difficult judgements (sometimes) to make.  Procedure is important; real commitment on the part of institutions to investigation is important; the establishment of a full suite of responses to help a victim of assault is vital and much more besides.
But the notion that the the risk of false accusation tops the list of concerns, and not paying due attention to sexual violence itself speaks volumes of the default to authority of the folks on the right.  Men deprived of power by an accusation are victims; the women who make up the vast majority of victims of sexual assault are the abusers for the act of talking out loud of the harm done to them.
This, friends, is how entrenched social power stays that way — or tries to.
Image: Artemisia Gentileschi, Judith Beheading Holofernes, 1614-20.