This Airstream sculpture grouping that is exhibited on I-4 between Tampa and Orlando is controversial: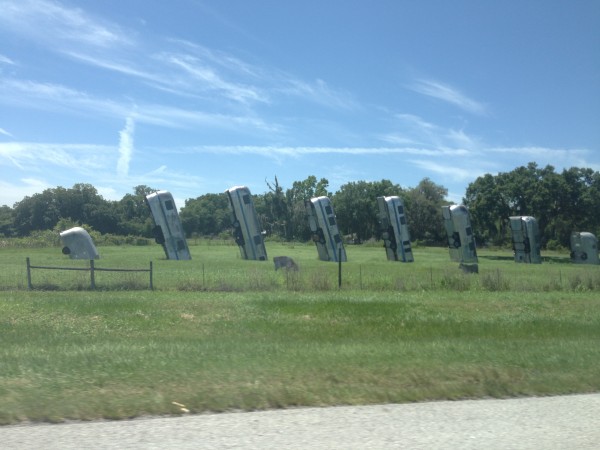 I don't understand why since it's fabulous. There was a character in a Tom Robbins novel (Skinny Legs and All I think?) who welds aluminum drumsticks onto an Airstream and becomes a celebrated artist.
Looking forward to the long weekend. I wasn't sure what to do with myself, but valued commenter Tybee inspired me with an idea on an earlier thread: I've been meaning to borrow my sister's kayak and explore some mangrove tunnels, so maybe I'll do that.
What are y'all up to?