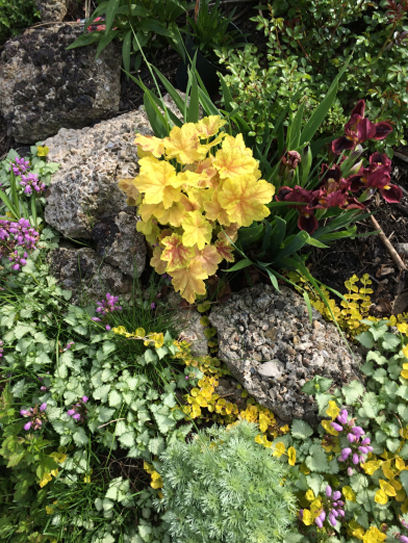 From commentor Gelfling545:
Since you were short of garden pictures I thought I'd add one of mine now that my WNY garden is FINALLY starting to pick up a bit in spots.
Jealous! Gorgeous!
************
And a question, from commentor Scuffletuffle:
I have a lovely plant that has appeared in my yard and is thriving. I think it migrated from a neighbor's house, but don't know what it is. I'm hoping one of the BJ gardeners can enlighten me.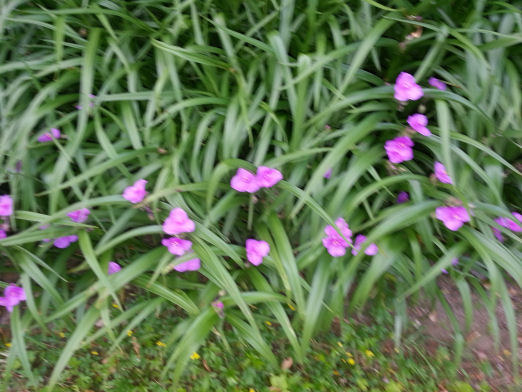 Some variety of spiderwort, maybe?
***********
Here north of Boston, my garden's still a mess, but now it's a hopeful mess — root pouches full of new tomato plants and roses, flats of annuals waiting to be transplanted into various containers & beds, and gardening clutter (soil mix, fertilizers, stakes, tools) scattered from hither to yon. It would be so much nicer if I had the energy to put in more than an hour or two every not-raining day, but at least I feel like I'm making progress!
How are things in your gardens this week?