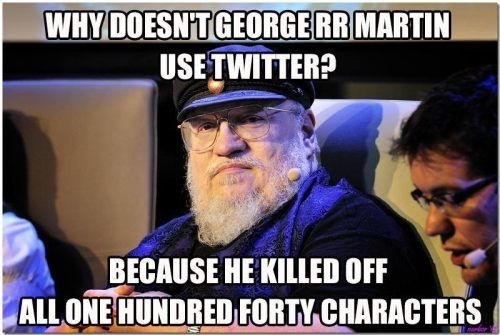 From NYMag's Vulture blog:
George R.R. Martin's longtime editor Anne Groell recently answered some fan questions about her editing process, Martin's writing timeline, and the future of the A Song of Ice and Fire series. The big takeaway? Groell thinks there might be more than seven books…
More at the link, and it's worth reading the comments (even apart from the obvious "What — Martin has an editor?!?")
***********
Apart from the speculation, what's on the midweek agenda?