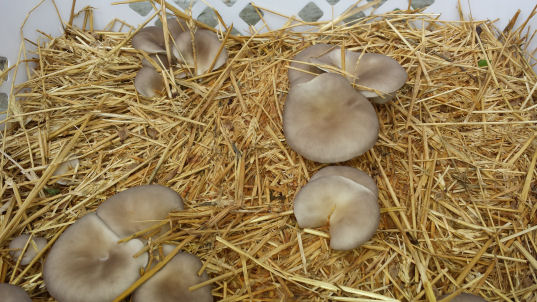 .
Commentor Hillary Rettig, now in mid-Michigan:
My first garden ever — oyster mushies in a laundry basket!

Honestly couldn't tell the difference in a stir fry, but they were AMAZING in a soup.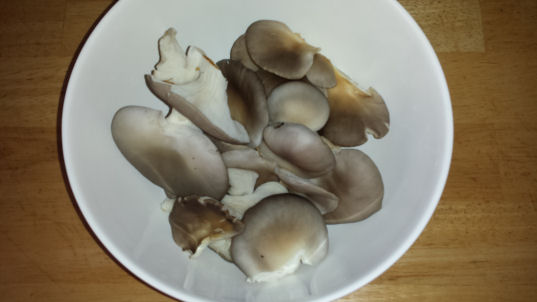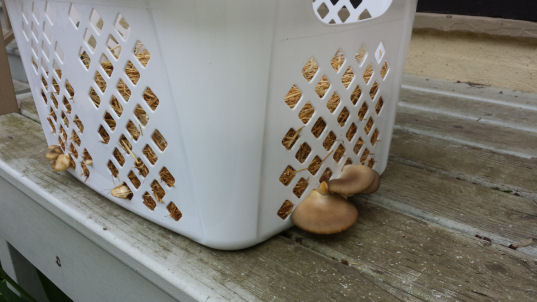 ***********
Mmmm, mushrooms… Still have some (outdoor) containers of my own to finish planting with annuals, for this afternoon's project.
What's going on in your gardens this week?