Shots have been fired at Reynolds High School in Troutdale, Oregon.  The shooter is dead, and though I saw one unconfirmed Twitter notice that another person had died, all I can get off the AP right now is that the situation is "stabilized."  Oregonlive.com reports that parents were told that three shooters were involved; that a student said a teacher was shot; and that a student was reported hit as well
Update: The student has died. Fuck, fuck, fuck.
As news of the shooting hit, @PoliticalLine tweeted this:
6/5: Seattle U shooting

6/6: GA court house shooting

6/8: Las Vegas cops shooting

6/10: Oregon high school

not even a full week…
My son goes to high school next year.  We're lucky in that we live in a state with relatively low incidence of gun violence — 17th out of 50 for gun murders as of 2010.  But Oregon experiences such murders at half the rate Massachusetts do, and statistics are no comfort when it's your kid, your friend, your partner on the wrong side of someone's gun.  And, to repeat the obvious, Vermont the state with the lowest rate of gun murders at .3/100,000 still pays a higher butcher's bill than at least a couple of dozen countries.  We tolerate a level of threat to our kids, to all those we hold most dear, that our closest allies and competitors would see as utterly unacceptable…
…as, of course, it is.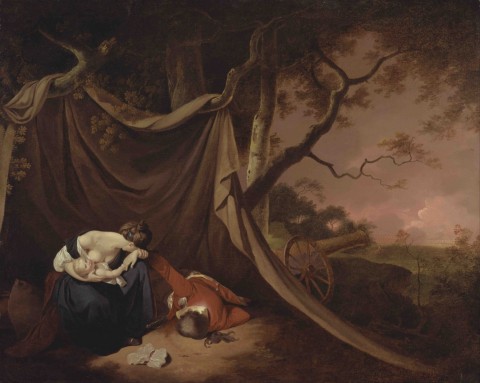 I got nothing, except this penetrating glimpse of the obvious:  domestic terrorists are holding us all hostage.
Those who fire their weapons get their grotesque fifteen minutes of … maybe local news, mostly, given the increasingly routine (read, less newsworthy) character of a story that, as the tweet above documents, repeats itself in all but location over and over again.
But the real terrorists, the masterminds, the ones for whom Guantanamo was built, are those who flood America with the weapons that leave our kids, our cops, folks out at a mall or wherever in literally mortal danger.  They would be, it seems to me, the NRA, the political elites, mostly but not exclusively from the GOP, the usual suspects — trading deaths of children, cops eating lunch, whoever, for market share and a grasp on the political power that can be distilled from fearful rage.
The consolation, if there is any, comes from the long view:  gun ownership is down as a fraction of the population.  And the Tea Party version of the GOP locks in the conditions that shrinks its base.  But any relief that may come lies in the long run… and you know how that quote ends.
I'm not totally without hope.  As folks commented in yesterday's thread, the Supreme Court has not (yet) ruled that regulation of guns is out-of-bounds.  I can imagine a state-by-state tightening of the regulatory regime; I can see the culture of the gun shifting even now in parts of the country.  I don't think we're going to forever accept the demand to water the tree of liberty with the blood of school kids.
But damn, folks, we've got to get on with it.
Rambling, I know.  I'm just heartsick, sinking deeper and deeper in the hole with each day's red harvest.   Like I said.  I got nothing.
ETA:  Image:  Joseph Wright of Derby, The Dead Soldier, c. 1789 [apologies to all for forgetting the reference]