This is a Tunchesque picture of Steve: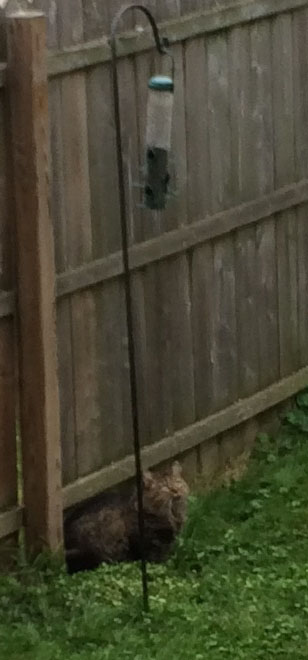 Yeah. Just sit there Steve and a bird is going to fall off the feeder.
PRO-TIP: They know you are there, that's why there aren't 20 birds sitting on the fence taking turns on the feeders like they do the other 24 hours of the day.