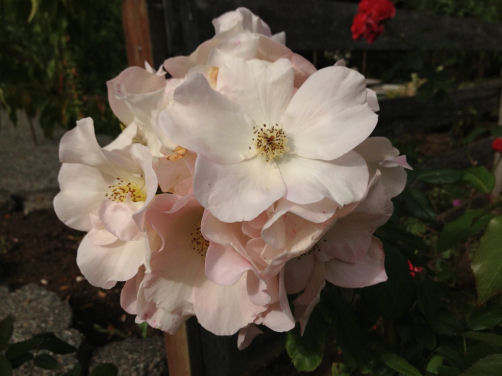 From commentor Opiejeanne, in the Seattle area:
The rose in the picture at top is Sally Holmes.

The pot of spinach was planted on june 12, the photo above was taken on the 18th, and I took the latest photo (below) of it on June 26.

Hood strawberries

We have taken a lot of strawberries out of those two small beds which were new plants generated by the old strawberry bed, probably close to 3 flats and there are still more on the plants. The front bed was planted last September with the "pups" from our old Hood strawberry bed, the back bed was planted in April.
To be continued…