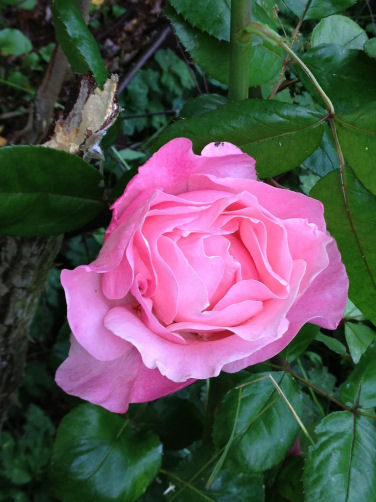 More from commentor Opiejeanne. I'd be jealous, if I weren't overawed…
Candy striped spider on candy striped peony:

Tomatoes and lettuce:

Super Fantastic tomato:
I cannot keep clematis alive. Tried almost a dozen different varieties, in pots, raised beds, and the ground, all over our (tiny) lot — they just don't like me this environment, for some reason. Usually I'm happy to settle for the plants, and the varieties, that are willing to put up with my "tough love" laziness (daffodils, Siberian irises, daylilies, lilacs, Zepherine Drouhan roses). But the local gardening centers keep telling me that anybody can grow clematis!… anybody, that is, except me.