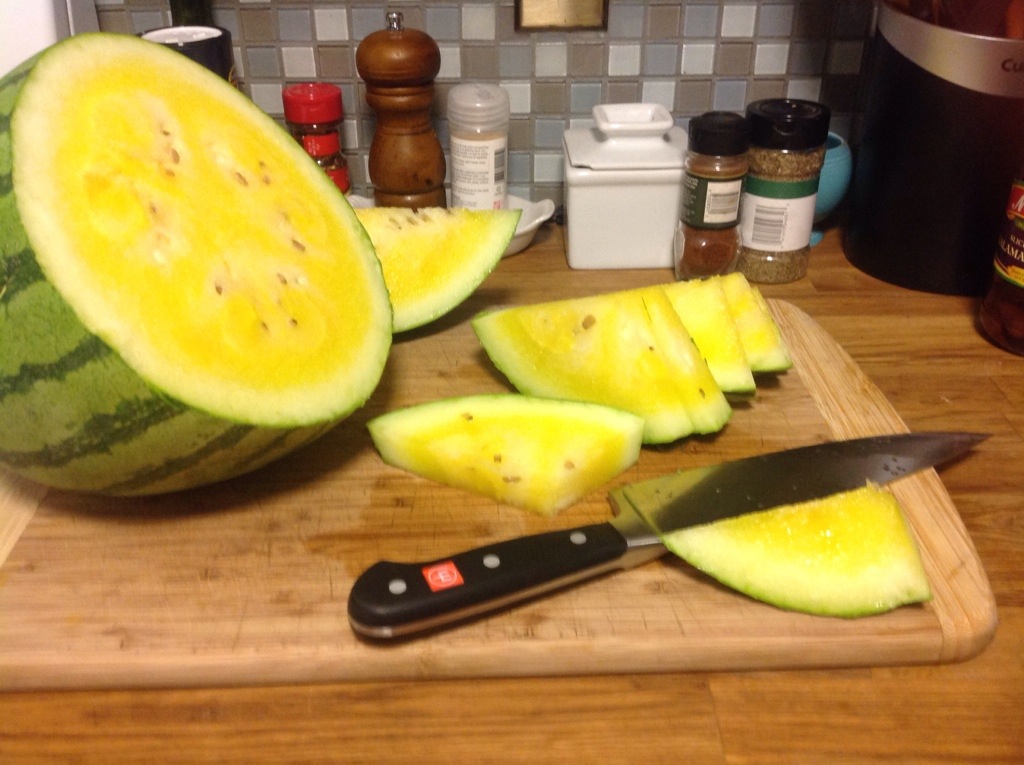 When I was a kid, we knew a guy who grew yellow watermelons, and they were so sweet and delicious. For years, I've tried to find another source. I've asked about them at every fruit stand in my area, and no one ever had them.
Yesterday, I was at a produce stand I'd never visited before for a completely non-yellow-watermelon-related mission, and I discovered a bin of these beauties. Yellow watermelons are just as awesome as I remember.
We're eating this one sliced up and will convert the other to aguas frescas. Please feel free to discuss whatever.