I actually caught this phenomenon a couple of days ago (and was twitted on Twitter for being so late to the party), but the phenomenon of "Coal Rolling" is now an object of wonder and bemusement at a number of the usual suspects.
For those of you who have managed to enjoy life, liberty and the pursuit of happiness to this point without suffering the knowledge of this particular stupidity, here's David Weigel to explain it to you:
Forty-five second YouTube clips don't come any more American than "Prius Repellent." It starts with a camera angled from the passenger side window of a truck, pointed at the namesake Japanese hybrid car. After 12 establishing seconds, the cameraman moves and points out the back window, where viewers can read the ominous decals:
At 23 seconds, the engine revs and the viewer finally learns what the arrows were pointing at. Smoke pours out of dual stacks, right in the path of the Prius, which retreats into the rear view. The truck's passengers share a well-earned chortle.
That's right.  These Real Americans™ pay good money to modify their vehicles so that they can run less efficiently and pollute more, because, you know, that's how Hydrocarbon Jesus wants it.
I know, I know.  The good Lord must have loved assholes because he made so many of them.  But these folks are double-secret-probation cute that way:
There are videos of "hot babes" getting rolled on, and a mega-popular video (more than 3 million views) of an annoying Prius driver complaining about diesel. "She makes me want to do a John Force style burn out right in front of her," observed one critic on DieselBurners.com.
The derp is deep here.  Let's say you want to roll some of your own coal.  There are sites to help you do that.  Here's one — complete with a bit of pure weasel DNA up front:
Disclaimer: This article has been published for entertainment/educational purposes only. We do not recommend you modify your truck in any manner for the sole purpose of soot/smoke production. Not only may excessively high EGTs cause engine damage, but these acts are having detrimental repercussions on our industry. Consider reading the article "Smoke Responsibly" for further information, including how you can help. There is a time and a place to roll some coal – don't give the tree huggers any ammunition to support further emissions restrictions.
I'm trying to imagine the time and place…and too late re the tree huggers.  TPM reports today that this is (obviously) illegal as hell anyway.  But never mind, it turns out that there's a way to roll coal the "right way":
The best way to blow some serious black smoke is to go all out. Larger injectors combined with aggressive custom tuning will let you lay down some massive clouds of black smoke – the ultimate coal roll. Injectors increase the amount of fuel that can be dumped into your engine per injection cycle, while the tuning keeps the engine thinking it needs more diesel. Throw in a larger injection pump to keep fuel pressures high and add a water-methanol injection system to keep EGTs down and you have the perfect combination. With the flip of a switch, leave your challengers in a stream of thick black soot and then clean up the exhaust stream to keep the authorities happy.
I don't know what's most pathetic.  The idea of some strangers just trying to get from here to there as "competitors" — think of the terror hidden in that statement, the sheer gut-churning fear of the unknown — or the urge to spend the most possible money to spend more money doing nothing but half-burn all that $4-and-up diesel.
A lot of us liberals pointing and laughing at these assholes have noted that the whole idea is a way for the carbon-industrial-complex to screw more cash out of the credulous, but a lot of folks seem to have missed the other point.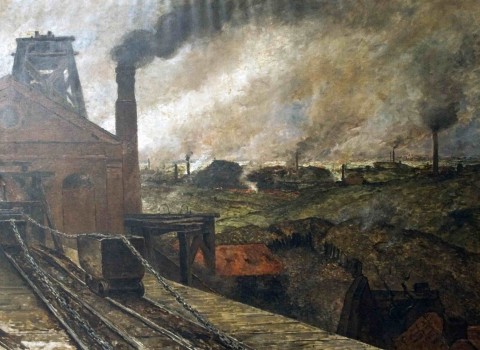 Partially combusted diesel is…no way to put this gently…not good for you.  Not at all:
Exposures have been linked with acute short-term symptoms such as headache, dizziness, light-headedness, nausea, coughing, difficult or labored breathing, tightness of chest, and irritation of the eyes and nose and throat . Long-term exposures could lead to chronic, more serious health problems such as cardiovascular disease, cardiopulmonary disease, and lung cancer.[11][7][8] The NERC-HPA funded 'Traffic Pollution and Health in London' project at King's College London is currently seeking to refine our understanding of the health effects of traffic pollution. Ambient traffic-related air pollution was associated with decreased cognitive function in older men.[10]

Mortality from diesel soot exposure in 2001 was at least 14,400 out of the German population of 82 million, according to the official report 2352 of the Umweltbundesamt Berlin (Federal Environmental Agency of Germany).

…

Since the study of the detrimental health effects of nanoparticles (nanotoxicology) is still in its infancy, and the nature and extent of negative health impacts from diesel exhaust continues to be discovered.
Obviously, the goal of the hardcore coal roller is to give angst and maybe a whiff of the nasties to the fearsome folks who presume to traverse America's roads in a Prius.  But as videos like this one show — the most likely consumers of soot and other particulates produced by the deep need to f**k up one's own nest are the folks who want to show the world how much smoke they can blow.
The wheels of Darwin grind slow…but very sure.
By the way — all of this can be considered a distant early preview of my conversation on Wednesday.  In this month's edition of my rotating gig as host of  Virtually Speaking Science, I'll be speaking (again!) with Naomi Oreskes, now a professor of the history of science at Harvard.  Naomi was my first guest on the show, back in 2011.
That's when we talked about the lessons of her book (written with Erik M. Conway) Merchants of Doubt, on the ways a handful of Cold War anti-Communist scientists figured out how to sell lies wholesale, leading to the implausible success of a tiny handful of people in casting enormous doubt on the reality of climate change.
Now she and Larsen have followed that work up with a novella, The Collapse of Western Civilization.  This little work — it's just fifty pages, not counting notes and such — imagines a future historian analyzing how 21st societies allowed them to fall victim to climate catastrophes that they/we knew/know are in prospect.
It's a depressing work, and speculative, and the more important for all of that.  If we do go down the road of catastrophe as Oreskes and Conway lay it out, folks like our coal rollers will be a (small but exemplary) part of the reason why.
Tune in.  It should be a useful downer — and funny too.  Naomi is a hoot, the more so given the pathologies she studies.
Image:  Constantin Meunier, Black Country–Borinage, before 1905.