Watching the Home Run Derby and relaxing. No matter how relaxed I get I will never achieve this level of peacefulness: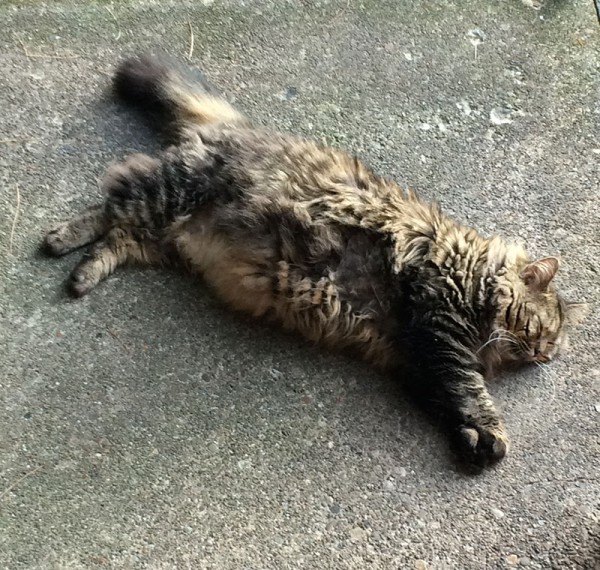 Some big changes coming up in the next couple of days for me. I'm heading off to rehab, but first I think I am going to have to go have surgery for a hernia. Tried to deal with things on my own, and, well failed. So on Wednesday I am heading out to get shit fixed.
I have not been posting much for a year or so because I have so much shit going on, so it's not like you will miss me. On the other hand, I do love you, so I have reached out to a few folks, and the incomparable TBogg will be guest posting, and I also asked Zaid Jilani, someone who I think should have a helluva lot more exposure, and he has graciously accepted. I'd really like to use this opportunity to find a young, up and coming female blogger of color to write here, but my circle is so insular I do not know where to go or who to even ask. If you have any suggestions, let me know.
Basically, my shit's fucked up and has been for a while, but since Tunch's death,I really have spiraled downward, and I tried to make some changes on my own and failed. Things are probably going to happen fast and furious soon, so after tomorrow you prolly won't see much of me.
But I gotta do this. And don't be acting all weird in the comments while I am gone.