Greetings from Detroit! Lovely day here; 70's and sunny.
Here's a very small activist and her dad. Her mom is working at Netroots.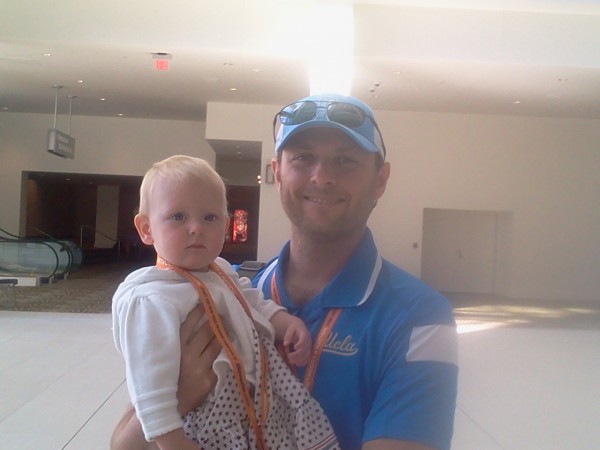 Back to bidness. Organizing the south was primarily a labor discussion – Fight For Fifteen and UAW representatives on the panel- lots of discussion of Moral Mondays and the UAW organizing effort in Tennessee.
Very passionate people – there was some frustration with the lack of engagement by labor groups and progressive organizations in the south.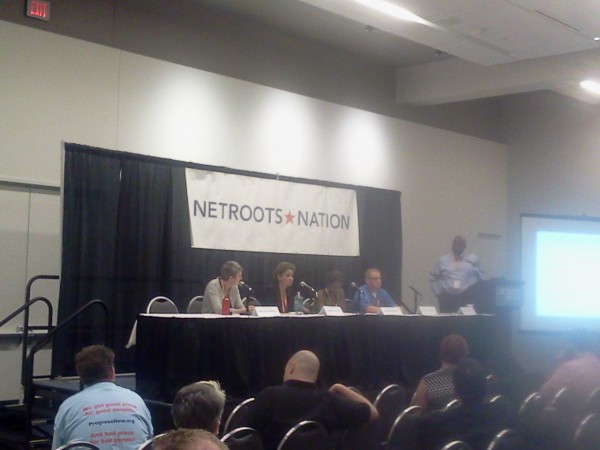 The panelists seemed to be completely convinced that the following is true-
From MaryBe McMillan, 1st on L in photo:
"The only way we win economic justice in this country is to organize the south"
Great back and forth between panelists on the following –
From Cherie Deseline, 3rd from L in photo:
"The systemic root of exploitation of workers is ownership of bodies, especially black bodies"
From Carol McDonald, 2nd from L in photo:
"Can't work effectively in the south without anti-racist lens on organizing. Not believable or credible without it".