Here's some pretty pictures:
And this is Wally Lynn, who is attending NN: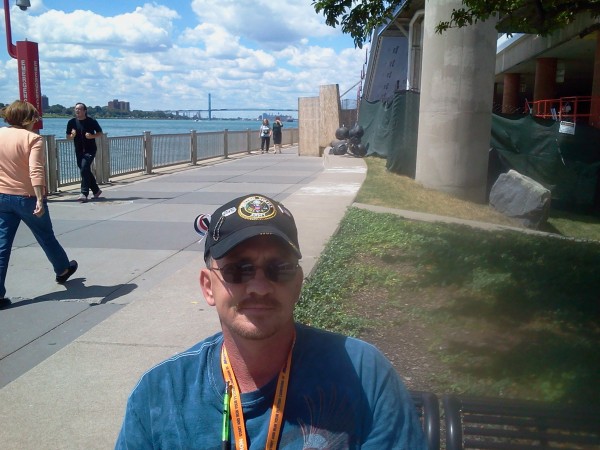 Wally is from Pittsburgh and has a great Pittsburgh accent. He is part of Our Walmart:
We envision a future in which our company treats us, the Associates of Walmart, with respect and dignity. We envision a world where we succeed in our careers, our company succeeds in business, our customers receive great service and value, and Walmart and Associates share all of these goals.
Wally started his own organization for veterans within Our Walmart and that organization is called Our Vets.
I'm just back from Reverend Barber's speech.
Briefly, he said we have to create a "fusion politics" that is grounded in our values and that we are in the middle of the third progressive uprising of the last 146 years. Obviously, this will have to be fleshed out a bit (he said much more than that) but that's the general idea.