…would be Her Honor Kimberley Driscoll, chief executive of the town of Salem, MA, now caught up in a  dispute with Gordon College.   Gordon is a Christian school with an educational mission it describes thusly:
That love does not extend to all neighbors.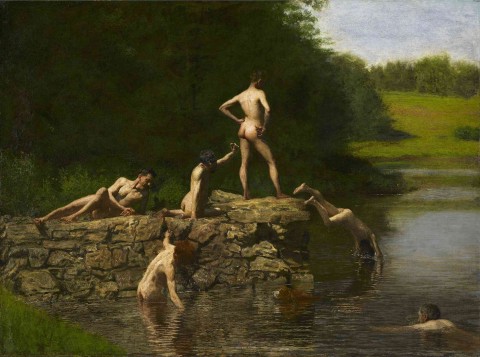 The college recently requested an exemption from President Obama's LGBT anti-workplace-discrimination order, a decision that caught the attention of Salem officials.  In response, the city  ended a contract it had with the school to manage its town hall.
That caught the attention of, among others, Glenn Beck, who warmed up the usual suspects to object to Salem's decision.   In a letter posted to her Facebook page on Wednesday, Salem Mayor Kimberley Driscoll said her office had received more than 50 calls that day from supporters of Beck and "right-leaning" blogs result,  many of them…how to say this?…not what you would call civil:
Driscoll said the callers expressed "some patently offensive views regarding LGBT individuals."
No surprise there. But what came next turns this from a conventional story of conservative/religious push-button rage that the exercise of the their first amendment rights were not without consequences into a lovely moment, courtesy of Mayor Driscoll:
So to fight back, she said she planned to donate $5 for every phone call to the North Shore Alliance of Gay, Lesbian, Bisexual and Transgender Youth (nAGLY).
Hee!
You go, Madam Mayor.
Image:  Thomas Eakins, Swimming/The swimming hole, 1885