There is a reorientation going on right now with respect to the Israel Lobby. It used to be that it found its base of support among Democrats, with Republicans like Ronald Reagan and George HW Bush being the ones most likely to be critical of Israeli policy.
A new CNN poll finds that things are changing. Check out these crosstabs on whether people think Israel is using "too much," "too little" or just the right amount of violence (its like porridge):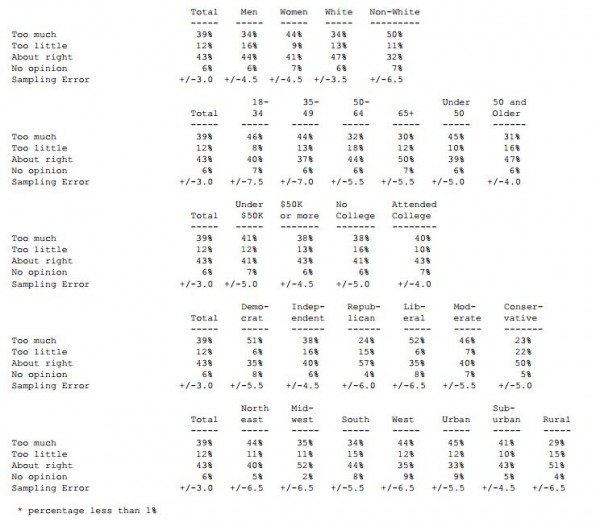 A few interesting things: the bulk of support for Israel comes from whites, with slightly more coming from those with incomes above the median. The majority of liberals oppose Israel's level of violence, and 50 percent, a plurality, of minorities do the same. Women are also considerably more opposed.
In other words, the issue of Israel and the Palestinians is being polarized — with liberals increasingly believing that Israel is mistreating the Palestinians, and conservatives holding the opposite view.
I noticed that the American Israel Public Affairs Committee (AIPAC), has been trying to hire a progressive policy analyst since November, whose job is to do outreach to progressives. Poor guys can't seem to fill it.