Well, I'm back from New York. Damn, my feet hurt. Pro-tip: Never try to break in new shoes by walking all over Central Park.
I wouldn't normally be that stupid, and I wasn't parading around in heels like some I could mention, I assure you.
Quite the opposite: I'm something of a fanatic on the topic of skate shoes — specifically, I think the Olds should take them over since skate shoes are padded, sturdy and skid-resistant.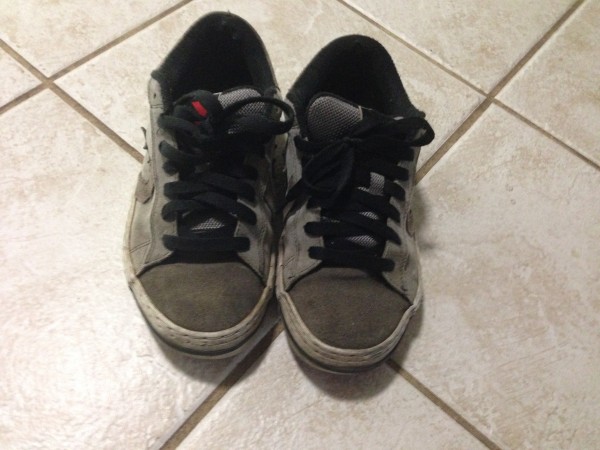 After being mocked by my daughter for being an old person who wears skate shoes, I gave the concept some thought and decided that genuine old people really should wear them for the reasons mentioned above.
I got a pair for my grandma, and after appeals to her sense of practicality overcame her vanity and persuaded her to try them on, she not only became a convert, she evangelized a number of her bubby acquaintances, racking up more elderly acolytes for the Church of Vans (or Converse).
So after a New York rainstorm swamped my pair of trusty kicks, I eagerly seized that excuse to buy a brand-new pair, and such was my faith in their healing and restorative powers that I thought I could put them on immediately from the box and walk miles. Big mistake.
Anyway, open thread. Please feel free to discuss whatever as I limp around barefooted in my yard and reconnect with all my much-missed critters.
UPDATE: I added an image of skate shoes above since, incredibly, some of you don't know what they are. They are shoes for skateboarding. I don't skateboard (well, not more than a few feet), but I love skate shoes since they're the most comfortable damn footwear on the planet. Make all the lesbian jokes you want; I don't give a shit. The above pictured are my old faithful pair, not that snazzy new pair that tore up my feet in New York.