Here's how Miss Patsy relaxes on the deck: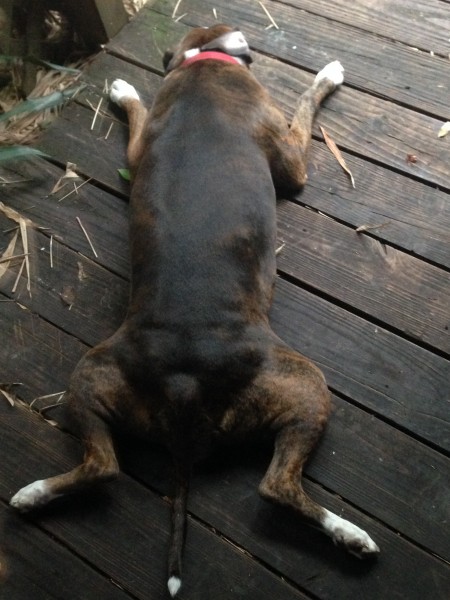 Although that's a common sprawl for puppies, I've never seen another adult dog do that. Miss Patsy is five, but she's still a puppy.
Last night, the mister and I were talking about taking a real vacation someday. Not a trip to see family. Not a short jaunt to a nearby beach. A genuine vacation that involves traveling to another state.
New Orleans is high on our list since we're both fond of the city, though we've never been there together, and we like food and music. Any other ideas? Nothing in Florida, please, and it has to be in the US.
Please feel free to discuss whatever.