I'm busy, busy, busy, but the least I can do is post an open thread. Here's a pet shop I saw in NYC. I didn't go in, but my kiddo did, and she came out with a golden high-five cat, which was fortunately made of plastic rather than a live critter.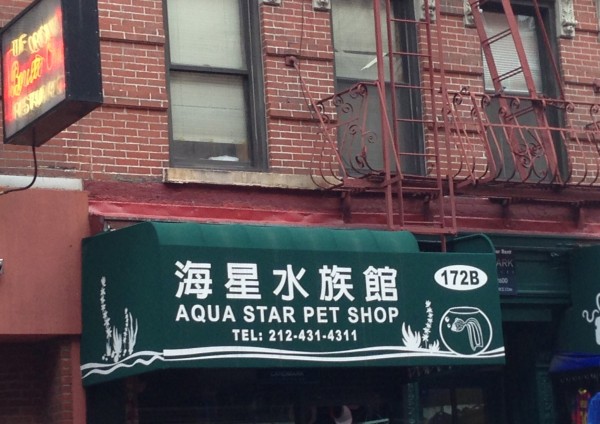 Please feel free to discuss whatever. Hopefully someone stomps on this post with something more substantive soon. I apologize for the lack of coherent output, but hey, y'all are used to that.
Here's the box the aforementioned golden high five cat came in. I have no clue what the hell it is. But its arm is battery operated and delivers high fives.