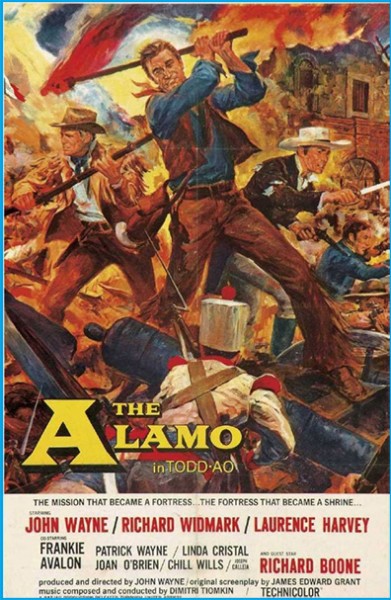 Migration is a human thing. As an animal, this is what we do and have done for two hundred thousand years or so. More than 40,000 years ago migrants from Africa made cave paintings in Europe and cave paintings they made in India may be older still. Recorded human history is less than 20,000 years old (if we want to be really generous with the archaeological record). Humans are migrants. It is what we do. All history is the story of us moving about this spinning blue ball. This is known.
Given the scale of human history; borders, fences and other barriers to migration are a very recent development and the idea that you can stop human migration with non-porous borders is a very recent fantasy. There are some who want America to embrace this fantasy. Unsurprisingly, the wingnut plan to create these non-porous barriers is firmly rooted in our mythologies of race. These mythologies make it easy for white or white approved migrants to come and stay with or without documentation, while other migrants face extra hurdles and fear mongering design to turn them into "the enemy". This is the standard wingnut reaction to migration and immigration from the Know Nothings to the Tea Party, from the Chinese Exclusion Act to border fences. Policies rooted in race-based fears never work and always lead to trouble. And yet, that is the only type of policy today's conservatives can imagine. The current movement of child migrants of color may strike fear in the hearts of these wingnut cowards, but these kids are not now and never will be a threat to America. They are just humans doing what humans have done for two hundred thousand years: move about the planet.
Without the free flow of migrants around the world since 1492, we would not be here. Since Columbus mistook an island in the Caribbean for India, it is very rare to find an example of violent migrants attacking the people they met on this continent or any other continent with one major exception: European migrants. It turns out that European migrants were extremely violent people.
I'm a descendant of these European migrants and when we came to America we did not assimilate into the existing culture or co-exist with them. Instead, we engaged in active ethnic cleansing–killing or driving off the people who used to live on the land we now call home. When we seized too much land to managed, we captured imported people and made them into slaves–just to enhance our profits. By the time America was founded in 1776, we looked to the West and followed a rinse. wash, repeat pattern of conquest.
This is what we did in Texas. The Texicans flooded Northern Mexico in the early 1800s. Turns out that they were migrants who did not care about the borders of Mexico or any immigration laws concerning the land they wished to migrate upon. These Texicans demanded that their universal right of migration trumped any and all laws of the Mexican government. When the Mexican government responded with a demand that Mexican law should be respected, the Texicans launched a violent rebellion.
The Alamo was a battle for the rights of the migrant that is now firmly rooted in the mythology of Texas and America. I find it way off the irony charts that today's white wingnuts embrace the position of the Mexicans who attacked the Alamo as they demand that new migrants respect borders that were created through a migration that refused to respect borders.
Of course, that irony will be lost on the modern wingnut. For these folks, the human right of migration is a conditional right granted only to people that they define as white or who have "earned" approval from white conservatives. Light-skinned Cubans fleeing Castro? Great you're in. Eastern Europeans fleeing the old Soviet Union? Free pass to move about the Country. Brown children fleeing problems created by American policies? Fuck off.
In the USA of wingnut fantasies, white folks have a right to migration, while people of color do not unless they are able to convince white conservatives that their right to migration should be respected or grudgingly tolerated. It is a sad and old American story. You can see this pattern repeated in the history of our Country, as white conservatives of each era define "good" or "bad" migrants/immigrants on the basis of race and the accepted concept of whiteness being used at that moment.
So, 140 years ago, the common definition of whiteness, excluded Italians and Irish (who–before their acceptance into the club–were only near-white). In 1940 it still excluded Jews. Over time more groups have been accepted as "white," while other groups still wait for that magical and benefit-packed recognition from white conservatives. Certain Cubans are now white and become "safe" if they put a toe on the beach, while all those brown children fleeing the failure and fallout of Reagan's dirty war in Central America are still not-white and considered "illegal."
About 111 years ago, My Grandfather arrived in America as an unaccompanied minor. His Mother died during the passage from Ireland. He arrived in New York as an immigrant orphan and was "sold" to a series of farmers as a child laborer. Eventually a decent family rescued him, adopted him, and created part of the American narrative told by my family. I'm certain that his papers were not in order (decades of family research into the matter make a very strong case that he was completely undocumented). He was a paperless, motherless child and yet he joined the huddled masses yearning to be free. He, along with millions and millions of other "white" or "near-white" European migrants were accepted and embraced as Americans.
Acceptance of migration is why America grew and became an exceptional nation. I do not understand the current culture of fear concerning the undocumented migrants in our country or the wingnut hysteria concerning yet another wave of children migrating to America. From Jamestown to Plymouth to the 13 Colonies to westward expansion to the many waves of European immigrants–each migration to America included young people. Millions of European migrants were children. Many and more came without papers. We are a strong Nation because we embraced the reality of human migration.
A conversation to build on that American strength, to create policies and laws that recognize the reality and right of human migration would look very different than our current conversation that is bogged down by the race-based fears and fantasies of the modern American white wingnut. As long as the wingnuts get to frame these conversation with their chicken-shit racism masquerading as a concern, we will be at odds with human history and their fantasies about God-given white privileged will continue to hurt America and make the Nation weaker.
Who knows what will happen, but if it was up to me, I would ignore the wingnut fear of people of color and craft policies that would acknowledge the human right of migration, bring people out of the shadows, give them a path to citizenship and free them to help make America thrive and survive. After all, migration is what humans do and so I do not see a downside in embracing reality.
And with that, how about an open thread.
Cheers