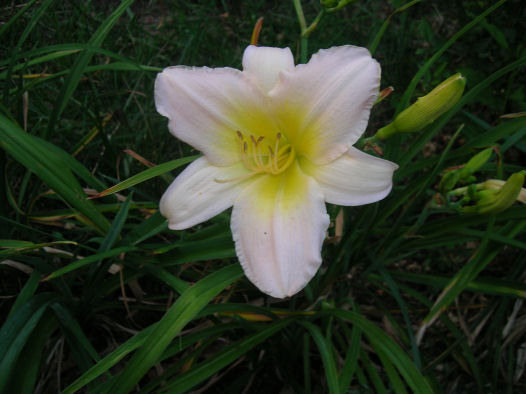 When better photographers don't get around to sending me garden pictures, I have to fall back on improvisation. These were taken yesterday, around 8pm, on a ten-year-old Coolpix camera. I swear the lighting looked just fine on its tiny screen!
Those are Paul Robeson tomatoes (below), and I can hardly wait for them to finally ripen — it seems like that trio has been just hanging there for a month now. From the three dozen heirlooms that got transplanted in the second half of May, so far I've gotten a couple dozen full-sized tomatoes (Stupice, Black Krim, Mariannas Peace), a steady trickle of cherry tomatoes (Black Cherry, White Currant, Sun Gold, Juliet, and today the first Sunchocula), and a whole lot of hurry-up-already green globes slowly swelling on their own schedules. Good news: Giving each plant more space & fertilizer has definitely improved the number of fruits per plant. Bad news: Due to whatever quirks of weather or care(lessness), I've already lost a couple of varieties, and half the survivors seem to be afflicted with two separate blights, the yellow-leaf-fungus kind and the wilt-for-no-reason kind. I've been frantically spraying Serenade, but we've had several weeks of rain-three days, sun-four-days, rain-four-days, sun-three-days…
What's going on in your gardens this week?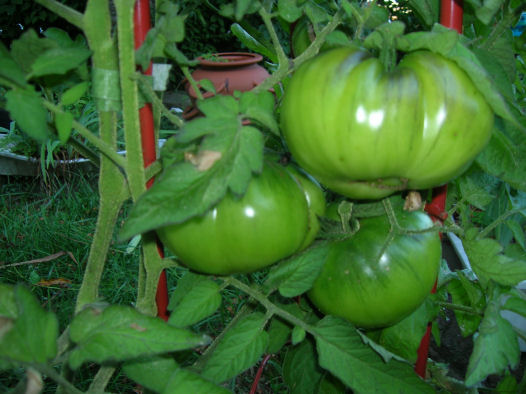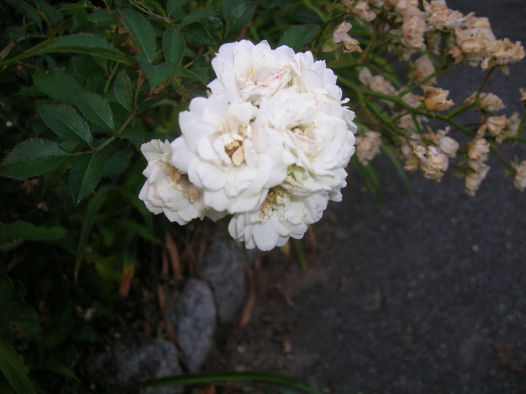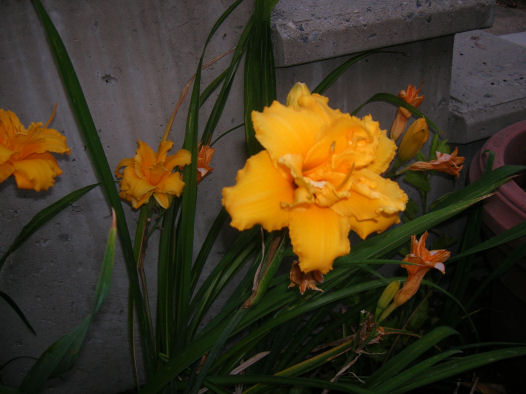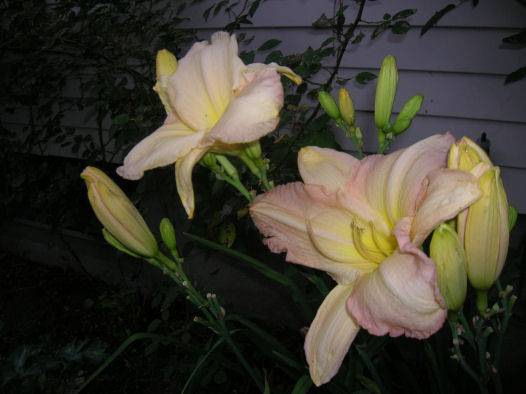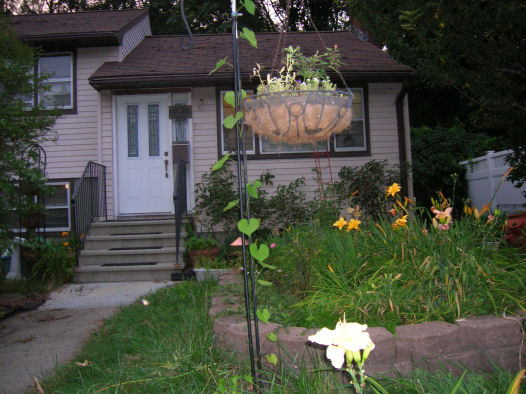 (Crop the frame tight enough, and nobody sees how much the grass needs mowing… )