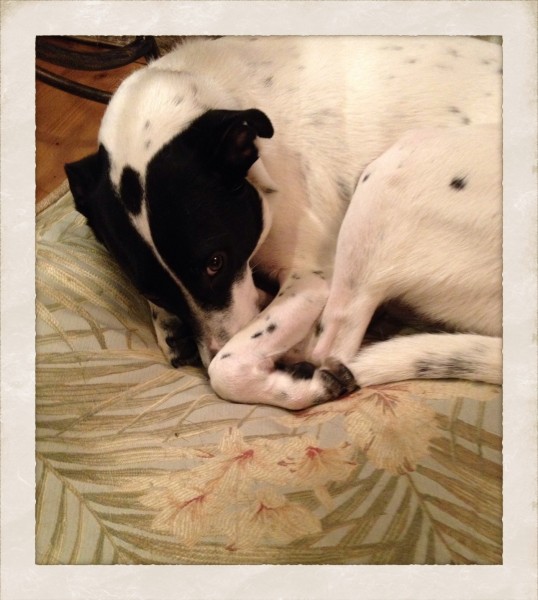 From new commentor Delk:
Long time lurker that has recently posted a couple times in regards to John's rehab issues. Today is 11 months and 21 days for me!

Anyway, this is my rescue dog Gav (AKA Gavatron, Gavatron 2000, Gavatron 2001, Gavvie, Gavvles, and kitten). Gav is about a year and a half. He sort of looked like a Jack Russell when we got him, but he is now about 56 pounds.

A couple months ago, Gav and I were photographed for a national AIDS Awareness campaign about dogs that help HIV+ people heal. I'll be marking my 29th year in September.
***********
Anything else cheerful / uplifting on the agenda for the start of another week in Silly Season?