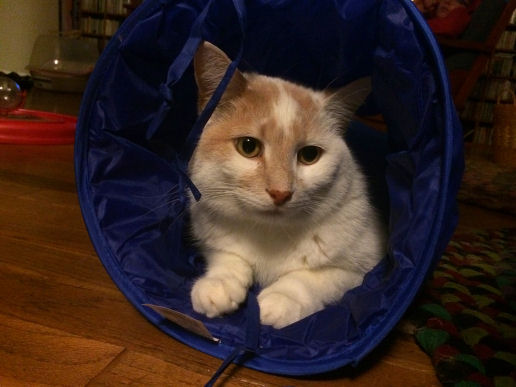 From occasional commentor K488:
This is Paul, one of six kitties we have living with us. He showed up in our barn four years ago, and after some adjustment has become a very sweet member of the family. The politics are always complicated, but he's completely owned their new tube. He's very big, and has the august personality of George Washington. He's mostly white, masking orange tabby markings which show on his tail and head, and he has a Great Orange Spot on his left side, rendering him positively Jovian.
***********
The original George Washington was also a redhead, and was known to use his (by contemporary standards) great height and strength to keep the troops in line… What's on the agenda for another Silly Season day?