My kid tried to get a job this summer, but no one would hire her. She just turned 16, and she doesn't have her license yet. The economy still sucks for many people, including teenagers.
Lack of employer interest may also have something to do with the fact that the kid shaves half her head and occasionally fashions the locks that are left into multicolored spikes.
So she's volunteering at an animal shelter in lieu of a paying job. They put her to work in the "cattery," as they call it, scooping poop, laundering bedding and socializing potential adoptees.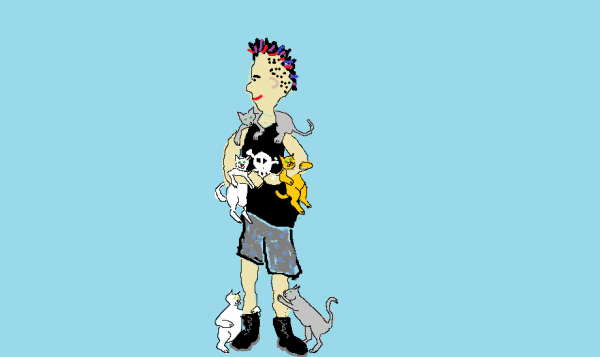 I think it's wonderful that she's doing this, but here's the thing: We don't need another pet, god knows we don't, not with two dogs, seven chickens and a hedgehog to look after already. The mister doesn't even like cats. But she is hell-bent on rescuing a critter.
Please send pet acquisition resistance vibes my way, and feel free to discuss whatever.