…for the performance artist formerly known as Ann Coulter [via TPM]:
In the column, titled "Ebola Doc's Condition Downgraded To 'Idiotic,'" Coulter called Dr. Kent Brantly's humanitarian work in Liberia nothing more than the efforts of an ego-driven Christian and "the first real-world demonstration of the economics of Obamacare."

…Coulter then said Brantly left the country to provide health insurance for Liberians because he wanted "his membership in the 'Gold Humanism Honor Society.'"

"There may be no reason for panic about the Ebola doctor, but there is reason for annoyance at Christian narcissism," she wrote.
I guess this is what you write when you hear that anguished sound inside your head, the one that asks "why aren't they paying attention to MEEEEEE!!!???"
At least that's what I hope.  Worse, by far, would be the thought that what Ann Coulter says does in fact reflect broader opinion; that within our great polity, a substantial number of people believe that the suffering of others merits no concern; that there are "right" people to care for, distinguished from those wrong ones — wrong by geography, class, color, what have you.
I'm no Christian myself, as I believe I've mentioned before, and in the tradition that I inherited we have a term "tikkun olam" — to heal the world.   From earliest Hebrew School — at least at the commie-liberal orthodox synagogue in Berkeley, California in which I was brought up and became bar-mitzvah — we were taught to view tikkun olam as the singular obligation (one most of us meet terribly imperfectly, of course — but it matters that it's there as the challenge/demand).  I've spoken since with rabbis and other teachers who render the essential demand of Judaism on its adherents in almost-Christian terms, in which the law is secondary to action:  keep the Sabbath* and do tikkun olam.  That much, and you have the sinews of a good life.**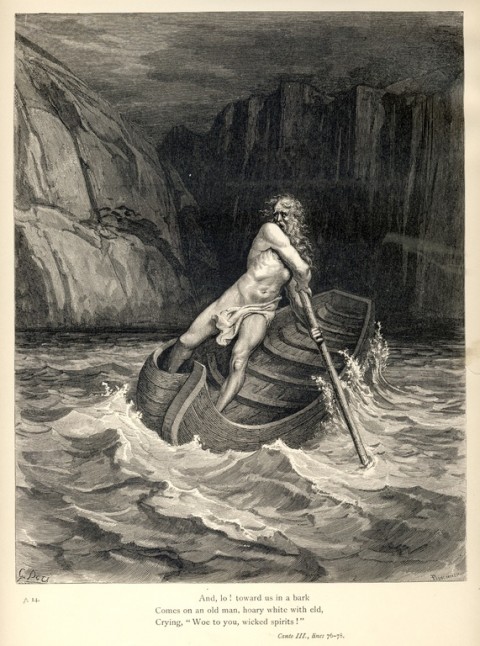 There is, of course, a Christian formulation of the same idea, one that comes to much the same point.  Matthew 25:34-40 puts it pretty plainly:
34 Then shall the King say unto them on his right hand, Come, ye blessed of my Father, inherit the kingdom prepared for you from the foundation of the world:

35 For I was an hungred, and ye gave me meat: I was thirsty, and ye gave me drink: I was a stranger, and ye took me in:

36 Naked, and ye clothed me: I was sick, and ye visited me: I was in prison, and ye came unto me.

37 Then shall the righteous answer him, saying, Lord, when saw we thee an hungred, and fed thee? or thirsty, and gave thee drink?

38 When saw we thee a stranger, and took thee in? or naked, and clothed thee?

39 Or when saw we thee sick, or in prison, and came unto thee?

40 And the King shall answer and say unto them, Verily I say unto you, Inasmuch as ye have done it unto one of the least of these my brethren, ye have done it unto me.
Which leads me to a last thought.  If Ann Coulter thinks that the Jesus of Matthew 25 is a narcissistic Christian, and she does in fact speak for any recognizable segment of the American conservative movement, then you know all you need to know about the theology of those self-proclaimed guardians of values.  If there is in fact a Christian God, a Christian heaven, and especially, a Christian hell, then it would take a Dante to describe the destination for which Coulter and her ilk are bound. It's beyond me.
*Which I also do most indifferently, though I find that creating what Abraham Joshua Heschel Abraham Joshua Heschel called sacred time is always restorative, on those rare occasions when I can actually bring it off for even a couple of hours.
**And so it is, I believe; certainly, as an atheist Jew, that's where my religious tradition retains its claim on my head and my heart.
Gustave Doré, illustration to Dante's Inferno. Plate IX: Canto III: Arrival of Charon. "And lo! towards us coming in a boat / An old man, hoary with the hair of eld, / Crying: 'Woe unto you, ye souls depraved!'" (Longfellow's translation), 1857