This is what happens when you bitch for food for three hours straight with no sign of losing your voice: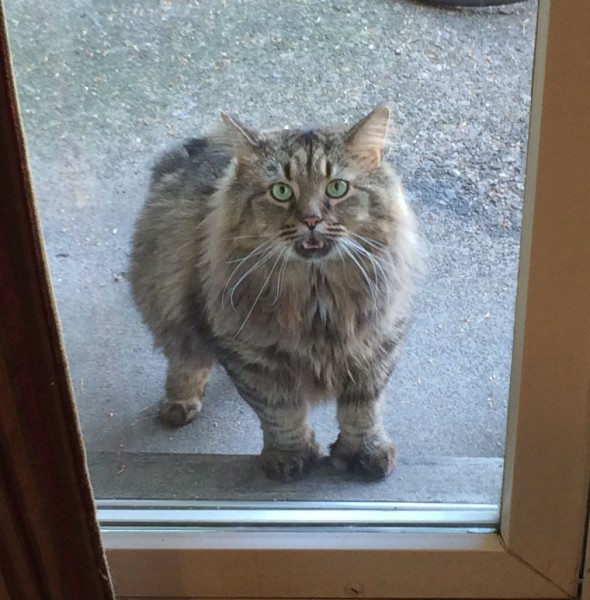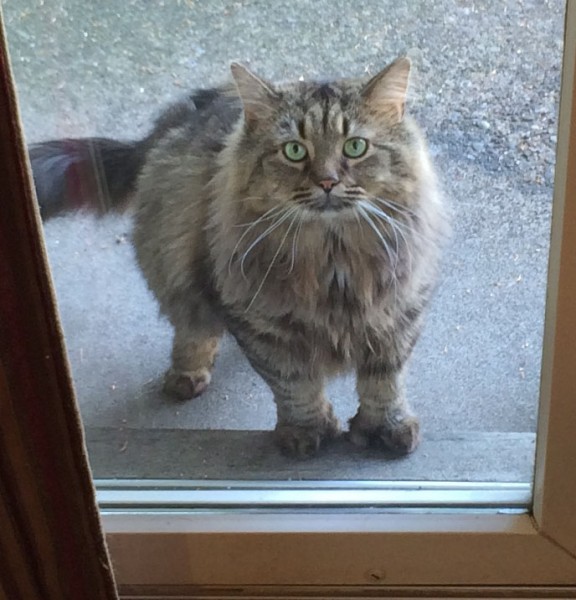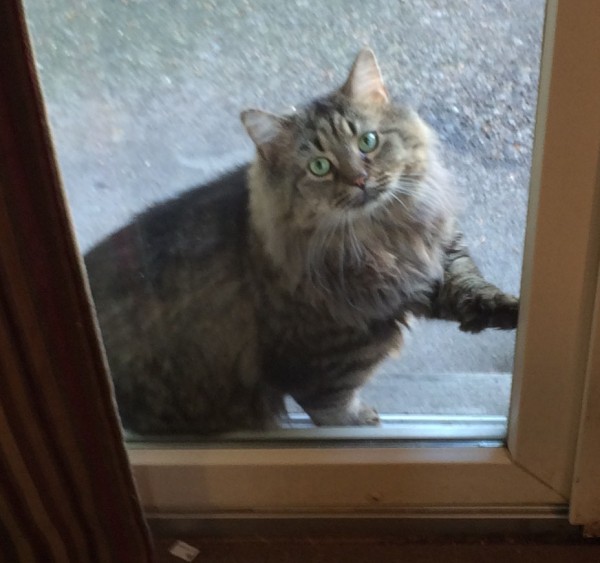 Mercifully, he finally gave up the attempts to look pathetic and went to sleep on his green porch chair (previously known as MY GREEN PORCH CHAIR).
Got the house painted and got the yard cleaned up today, and if I do say so myself, it looks nice and tidy.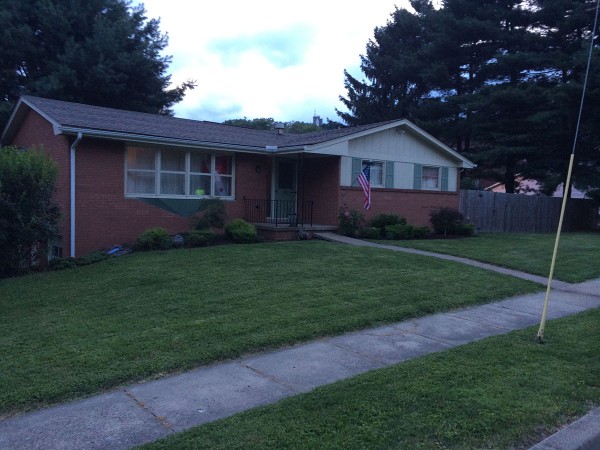 If you look closely, you will see a bit of yellow in the bay window- that is Walt's reflection as he walked up the sidewalk photo-bombing the house. BTW- not a weed to be seen in my sidewalk anymore. That vinegar/epsom salt/dawn mixture works.