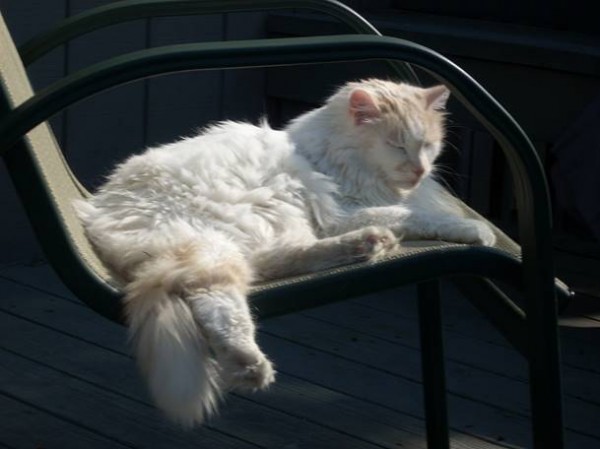 From commentor DanielX:
Attached photos are of our boy Eric, who we found as a kitten and is now (approximately?) sixteen years old. Semi-famous among BJ commenters for his resemblance to a long haired version of the late, great TUNCH in both looks and demeanor, and semi-legendary amongst the local veterinary community for being the only cat they've ever seen to have survived an encounter with a hostile pit bull. An encounter, be it noted, which happened in the door of HIS garage with the pit bull coming at him like a guided missile after the dog slipped out the door of his owners' house when one of said owners was careless, mind you. The pit bill is no longer with us, and good riddance to the sonofabitch. Anyway, one of him performing one of his natural functions as a solar energy receptor, one of him in deranged mode after a particularly brutal catnip orgy and one of him in recovery mode after his encounter with the pit bull…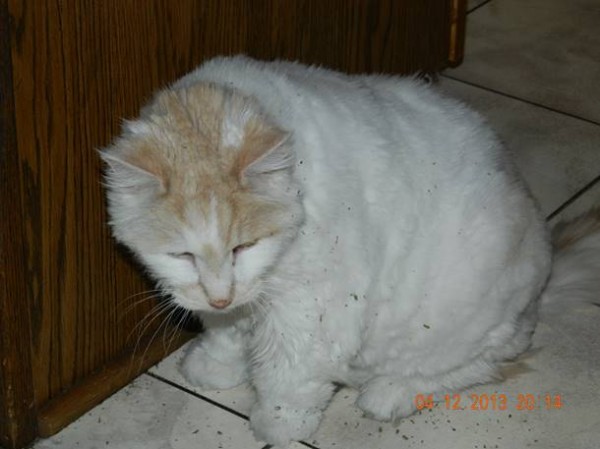 I actually had set an appointment to get him put down at one point after the encounter with the pit bull he hadn't eaten for three days and was getting pretty lethargic. We couldn't get him to eat anything at all even after trying a whole selection of kitty treats which usually send him over the moon. However, I decided to give him one more try at 4:00 pm with the appointment at 4:30 – c'mon pal, you gotta eat or you're off to kitty heaven in a half hour and I really, really don't want to do that. Lo and behold, he started lapping up water, then tuna juice, then tuna. That was a week ago today and he is much more himself, although still residing on his favorite couch (on top of old towels on top of plastic sheeting) next to his litter box. He's allowed, since he's still healing from about a dozen deep puncture wounds. He has resumed his usual routine of howling for breakfast as soon as he hears someone at the top of the stairs at five am….
***********
What's on the agenda for the start of another week?