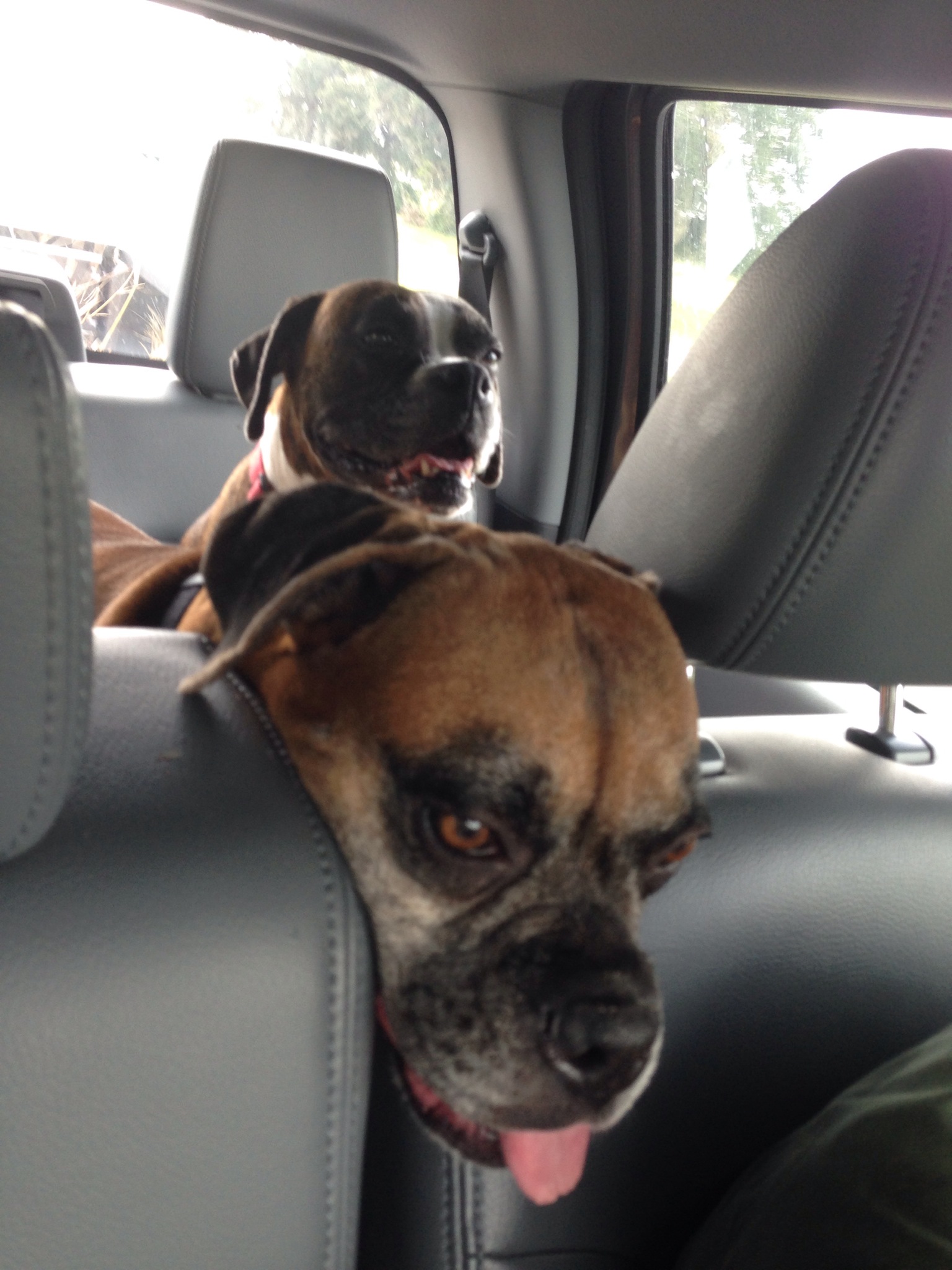 We're on a road trip with our dogs today, traveling through wingnut Congressman Ted Yoho country. I keep seeing his ugly mug on campaign posters and hoping the citizens send him back to his veterinary practice: That crackpot needs to be shoulder-deep in a cow's ass instead of fumbling around the bowels of the US Congress.
We're off to visit my old grandma and sort out some more business from my mom's estate. It's amazing how much shit there is to sort out when someone dies, even if they never had much in the way of material possessions.
At least there's been no squabbling over stuff. I've seen that rip families apart. I remember once when I was a kid hearing my other grandmother, the cantankerous one, vowing to a cousin that she was going to fight for a share of a recently deceased pappy's meager estate. She said, "If he left a dime, I want a nickel of it!"
The novelty of the ride has worn off on the dogs. When we stop and let them out, they are going to run like the wind. Maybe I will too.
What are you up to today? Feel free to discuss whatever.