Because I love you all, here is a picture of my neighbor's daughter walking her rabbit earlier this evening: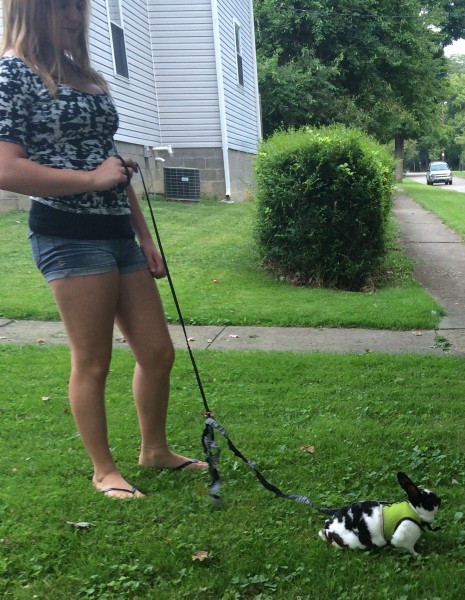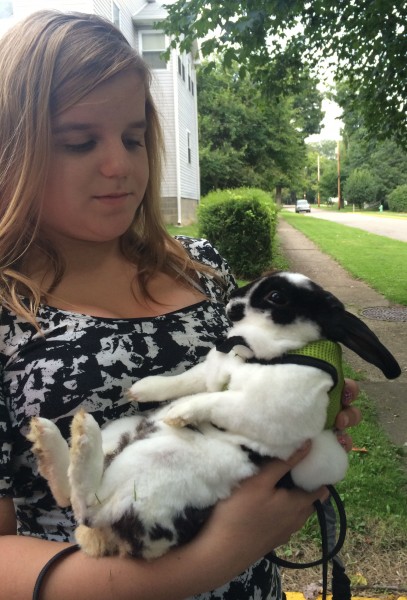 His name is George, and he may be the softest thing I have ever pet.
Not sure what I am going to do with myself this evening. Probably catch the new episode of Outlander from last night, and maybe catch up on True Blood. I have to wait until Shawn goes to bed, though, because he hates the show and loudly makes fun of it the whole time I am watching it tying to intentionally piss me off and shame me for viewing such garbage.
Oh- just joined the VFD again. I used to be a member in the late 80's, but membership has dropped. My firefighting days are over, but I can drive the ambulance and will probably take the EMT course and get certified.