Here's my dog Daisy wearing a Tim the Enchanter hat: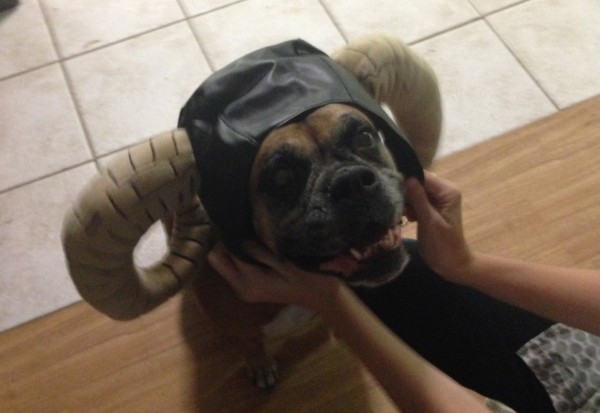 Is that weird?
I'm having a shitty day. I've been working since 7 AM, and I'm not finished with all the stuff I have to do yet. I hardly got any sleep at all last night, so I was already tired before I put in a 13-hour-and-counting day.
Oh, and someone left the door open (how long, I do not know), and now there are so damn many mosquitoes in the house I'm probably gonna need a blood transfusion.
I hope your evening is going better than mine. Please feel free to discuss whatever.