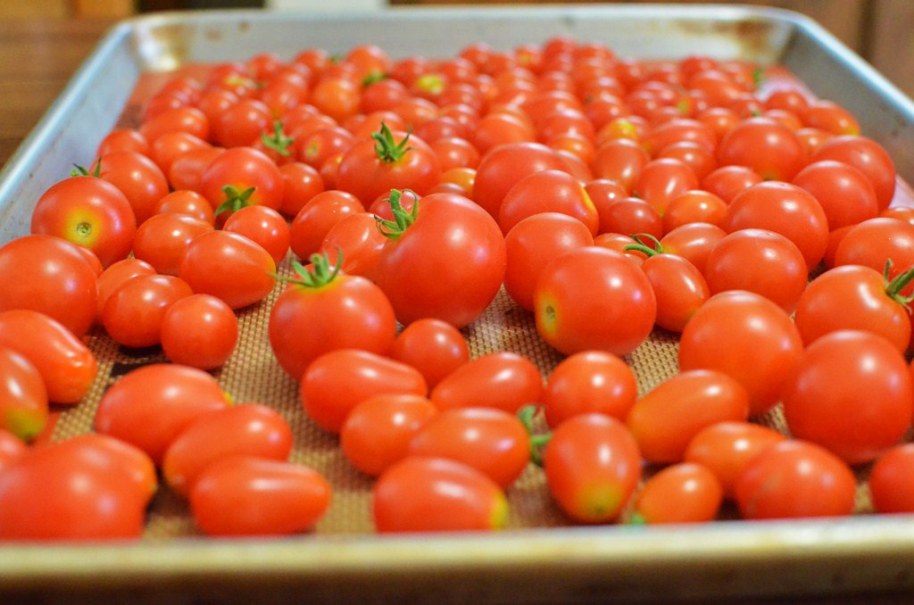 From our Food Goddess, TaMara:
It seems everyone but at my house has a garden full of tomatoes. That's okay, I know where all the good farm stands are located. What to do with all those tomatoes then becomes the question. Tonight's recipe exchange will give you a few ideas.

First, let's get this out of the way, Bixby's weekly update is here.


Now for the recipes:

JeffreyW takes some of his harvest and Oven Dries Tomatoes, here and here.

You can then use those dried tomatoes in place of sun-dried tomatoes in this Roasted Green Beans, with Tomatoes and Feta, here.

I love soups and while the weather is still hot, Cold Cucumber and Tomato Soup is a perfect way to use some of the garden's bounty, recipe here.

Tired of tomatoes? This week's dinner menu of Seared Ginger Tuna with Mint-Papaya-Pineapple Salsa has not a hint of tomato.

What's on your menu this weekend? Anything good cookin' in your kitchen?


For tonight's featured recipe, I've adapted JefferyW's recipe for his sauteed cherry tomatoes and pasta, pictured above.

Pasta Tossed with Fresh Tomatoes and Basil

10 oz favorite pasta, cook according to pkg directions, drain (don't dry) and reserve water
16 oz (or more) cherry tomatoes, halved
2 tbsp olive oil
1 sweet onion, chopped
2 cloves garlic, minced
1 cup fresh basil, packed, reserve a few leaves for garnish
2 tbsp tomato paste
Fresh grated Parmesan or Asiago cheese
Skillet

Heat oil in skillet, sauté onions until translucent, add minced garlic, cook for about another minute and then add tomatoes and cook for about 10 minutes, add tomato paste and basil. Stir and let simmer additional 5 minutes, ladle in some pasta water if needed for the desired consistency. Toss with pasta and top with cheese before serving.