And don't say "yeah, except for John McCain"….
The Russian military has moved artillery units manned by Russian personnel inside Ukrainian territory in recent days and is using them to fire at Ukrainian forces, NATO officials said on Friday….

"Russian artillery support — both cross-border and from within Ukraine — is being employed against the Ukrainian armed forces," [NATO spokeswoman Oana Lungescu] added.
Putin's playing a very dangerous game, obviously, and we're seeing the prescience of those who suggested that he hadn't, or couldn't, figure out how turn the knobs up and down on the nationalist wave he hopes to use to distract from his crappy governance.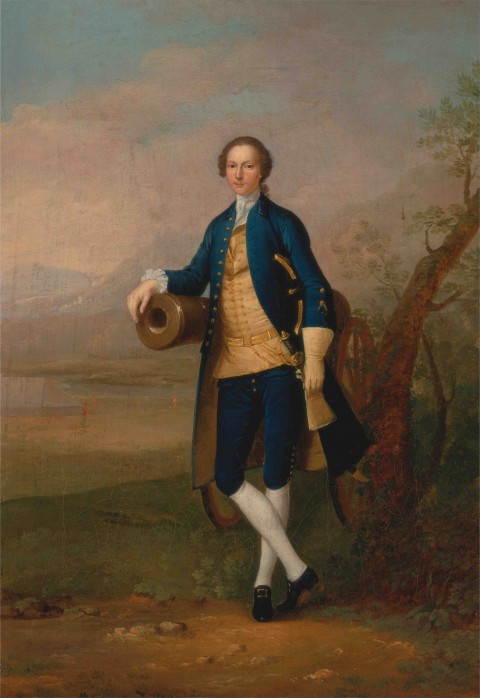 And with that bit of obviousness, I'll stop, given that my analysis of Russian politics and the regional dynamics is worth not what you paid for it, but quite likely less.
Discuss — and may the more knowledgable among us lead us to wisdom.
Image: Aruther Devis, Gentleman with a Cannon, 1741