Walked into the living room and look at what I found: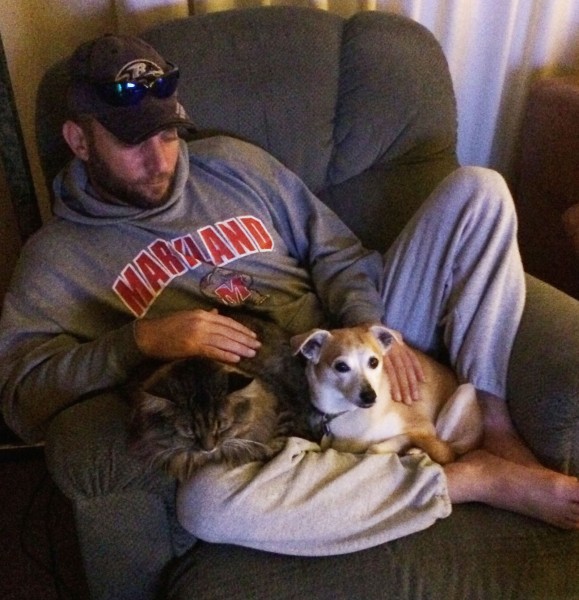 Steve's paws were glamorously displayed: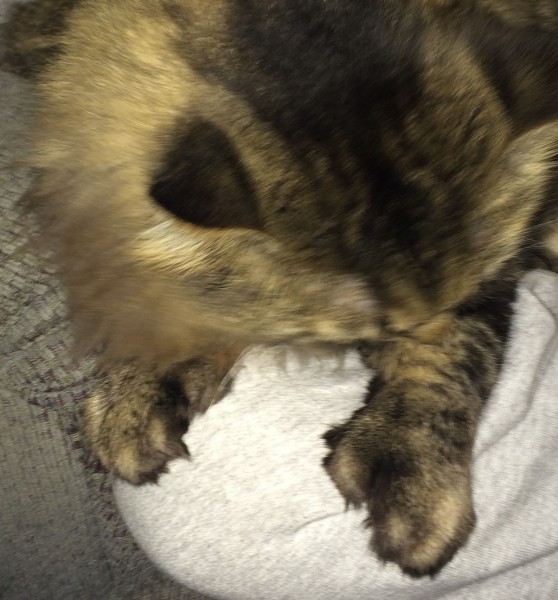 I'm going to watch the second episode of Legends (TNT), which I thought was pretty good, and then the third episode of Outlander, which is also fun. At some point I need to binge watch six episodes of True Blood, because the series finale was tonight. Then it is bed time, because I have to hit the hospital again tomorrow to be tortured having multiple CT scans. Mind you, the scans themselves don't hurt, it's the staff contorting my arms and shoulders into excruciating and awkward positions to get a good image. Been through this before a few times, and it sucks.
What are you all up to this evening?