By these people, I mean (some) male gamers:
Earlier this week, feminist critic Anita Sarkeesian posted the latest in a series of crowdfunded videos called Tropes vs. Women, devoted to aggregating and analyzing games that portray women as damsels in distress, ornamental eye candy, incidental victims, and other archetypes that tend to be written in service of and subordinate to male players and characters….

…Since the project launched on Kickstarter way back in 2012, the gaming community has been treated to an incessant, deeply paranoid campaign against Tropes vs. Women generally and Sarkeesian personally….now, she's apparently spent the night with friends after contacting law enforcement about "some very scary threats" against her and her family. She's published a page of extremely violent sexual threats from the person who apparently drove her to call the police; in it, the user mentions the location of her apartment and threatens to kill her parents, who the user names and claims to be able to find.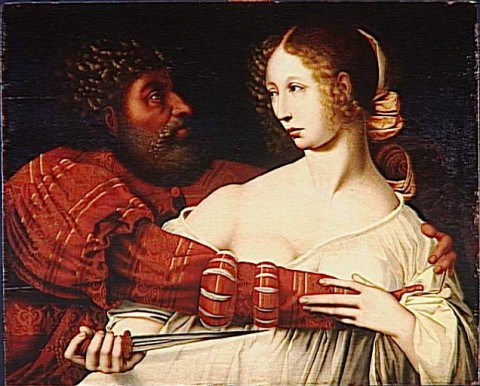 Sarkeesian has tweeted out that she's safe.  The good news is that some very prominent people in and around gaming and tech have weighed in on her project.  The bad news is that such public encouragement may be making Sarkeesian even more of a target:
In this case, the vitriol might have been compounded by the support her latest video received from popular developers and media figures. Joss Whedon and William Gibson, among others, mentioned it, and Tim Schafer of Double Fine — known for Psychonauts and the Kickstarter-funded Broken Age — spent several hours fielding responses after urging everyone in game development to watch it "from start to finish."
I started to write here about how this is a test of the gamer community, and the need to shame and shun and all that, but we know.  We do.  Take it as read.
And, of course, it ain't just gamers, though it's pretty damn obvious at this point that tech in general has a dude-bro problem.  I've recently been engaged in efforts to respond to gender bias and sexual harassment on my own patch, science writing, so I know better than to suggest that this is an isolated pathology.  The hate and genuine danger may vary by degree, but it's hardly confined to one corner of contemporary life.
IOW: if this is a test, it's a test that we're all are taking.  Judge for yourself whether, when or if we manage to pass it.
Jan Sanders van Hemessen, Tarquin and Lucretia, before 1579.