Was just chatting on twitter with Tom Watson, and told him that I've avoided discussing the barbaric sociopaths that call themselves ISIS because basically thinking about them brings out the worst in me. Just thinking about them murdering all those people and then slaughtering journalists makes me revert to 2001-2003 post-9/11 kill them, kill their families, kill their friends and bomb their homes into rubble and plow the earth with salt John Cole. I'm getting pissed just thinking about them.
So here is a baby pic. Gabriel, my godson's brother: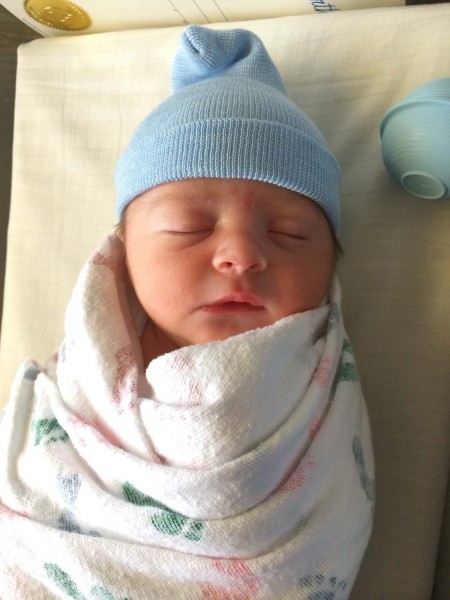 I feel better already.