Via Buzzfeed: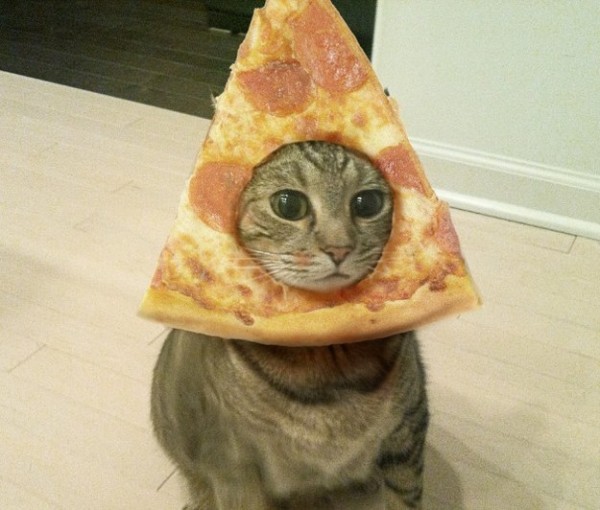 Why would you do that to a cat? Why would you do that to a pizza?
We're taking a short road trip today to visit relatives and plan to be home in time to watch the afternoon / evening college football games. Need to find a cheap yard sale / Craigslist TV for the outside tiki bar because SOMEONE forgot to cover the old one, and it rained sideways.
Last night, we went to the local roadhouse and watched people humiliate themselves via karaoke. I think the hardest (non-opera) karaoke tune to pull off would be Janice Joplin's version of "Summertime." I could maybe pull it off with sufficient quantities of Jim Beam and Marlboros, but I've never attempted it.
What are y'all up to today?