From Forbes (sic!) this analysis of President Obama's economic record as compared with Saint Ronaldus of Reagan:
Economically, President Obama's administration has outperformed President Reagan's in all commonly watched categories.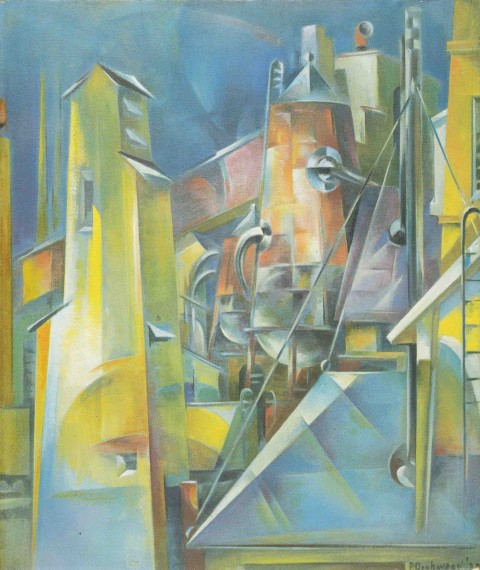 Simultaneously the current administration has reduced the deficit, which skyrocketed under Reagan.  Additionally, Obama has reduced federal employment, which grew under Reagan (especially when including military personnel,) and truly delivered a "smaller government."  Additionally, the current administration has kept inflation low, even during extreme international upheaval, failure of foreign economies (Greece) and a dramatic slowdown in the European economy.
That's from Forbes contributor Adam Hartung, a business development and consultant kind of guy — i.e., no raging, card-carrying taker.  The whole piece is worth a look.
When you've lost Forbes…*
*which they haven't, really — one drive by piece doth not an editorial campaign make.
Preston Dickinson, Factory, c. 1920