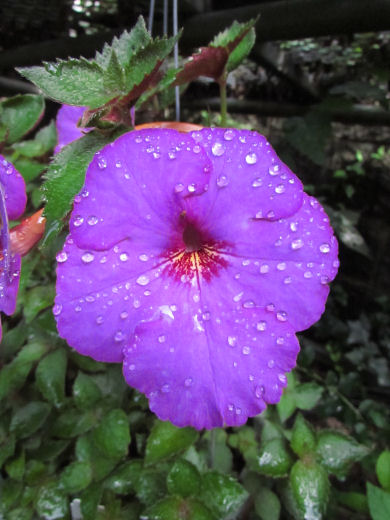 From commentor GreenNotGreen:
I grow a lot of tropical plants, many of which summer outside on my shady deck or on benches in my shady yard or suspended from a defunct swing set in more sun. Most will overwinter in my greenhouse, some will be dormant and reside dark and dry in a storage room, and a few will come into the house. Having a passion for gesneriads in particular (gesneriads are the plant family that includes African violets, florist gloxinias, lipstick plants, goldfish plants, and many more) led me to join The Gesneriad Society which has been the source of so many friends, good times, and foreign adventures.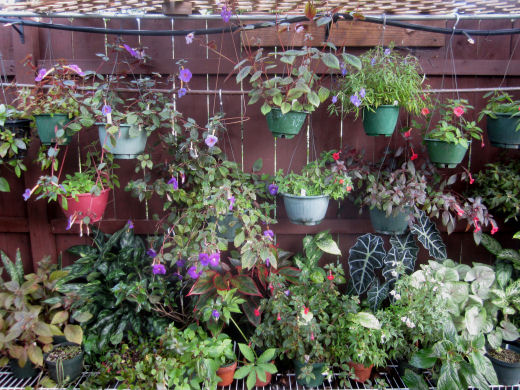 Almost all my nearly 1000 plants are watered and fed automatically. That still gives me plenty to do keeping them repotted and pruned and free (relatively) from bugs.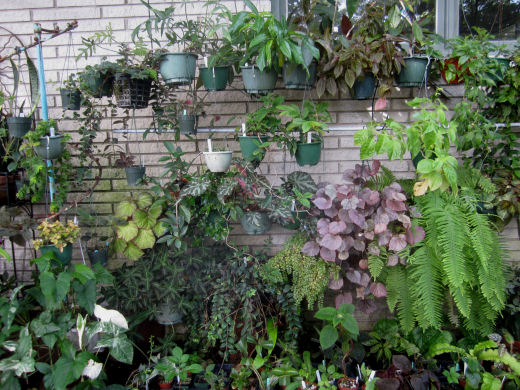 The purple flower [top photo] is Achimenes 'Cupido'. The magenta one [below] is also an Achimenes but came to me mislabeled, so I've never known what it was; it's possibly a species.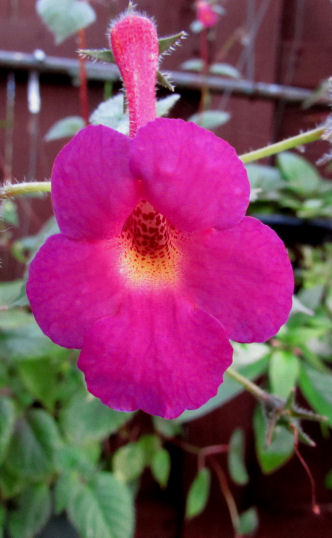 ***********
Here north of Boston, temps dropped below 40 last night… my remaining tomato plants aren't quite dead, but they're struggling. This is the time of year when the fact that my 'garden' is planters on asphalt actually helps, since the asphalt stays a few precious degrees warmer overnight, and it wouldn't be surprising if air temperatures recovered enough that the last couple of cherry tomato plants keep producing, even into mid-November.

What's going on in your gardens this week?