The Jets are up to their usual antics, so no football thread. Some cool pet pics, though.
Shawn and I were sitting on the porch like two country bumpkins (it's funny, when I was a kid, I used to think old people like to sit on their porch a lot), when Steve spotted a cat in the neighbor's yard: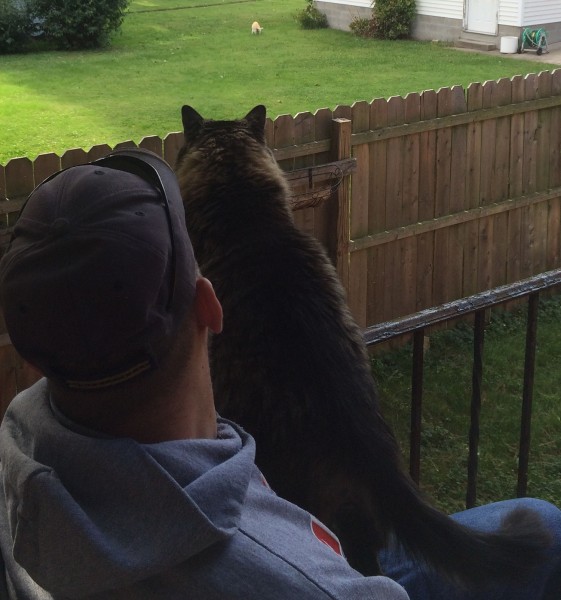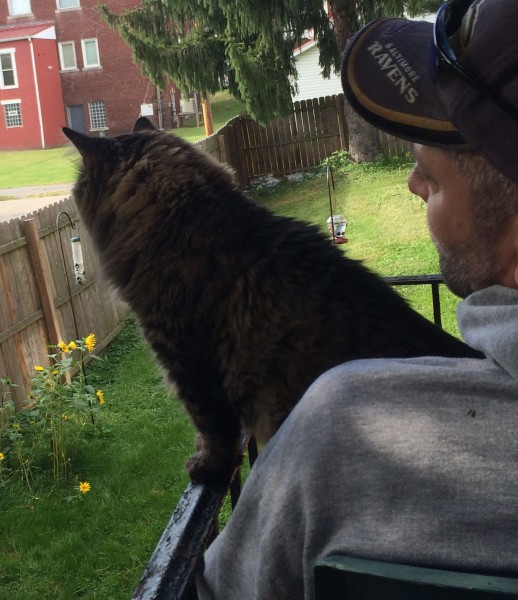 The grass is still green, and if you look at the second picture, you can see sunflowers that were actually leftovers from the bird feeder that we just let go. They finally bloomed.
Despite the green, the temps have dropped around here, and we are in that crappy phase (for me) where my sinuses readjust and the creaky joints start to ache a little bit more. In a couple of weeks I will be adjusted and feel better.
I have noticed that since I quit drinking, I get chilly a lot more often, so I am already in heavy bathrobe (I have different ones for different seasons) and wool sock mode even though it is not yet October. I'm not the only one, and sometimes during the day I walk by my bedroom and see this: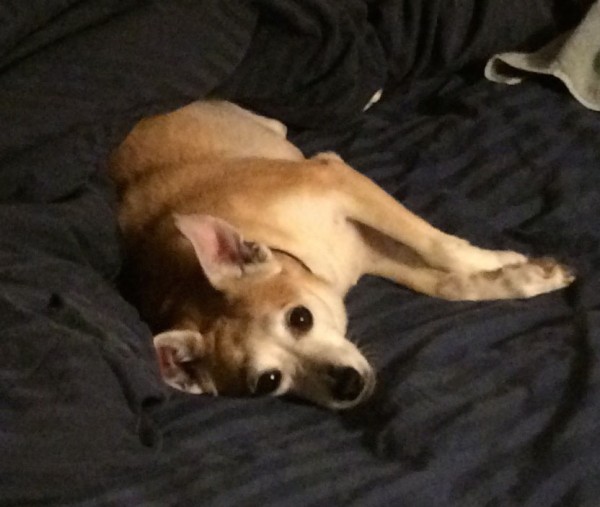 Despite being a little dog with very little mass, when she looks all cozy like that she has the gravitational pull of the Death Star, and more often than I would like to admit I go join her for a nap. The piglets always know the most comfortable spots in the house.
Oh, and Rosie is behind the recliner in full on bitch mode and snarls at me every time I try to take her picture.