Just read this gem in the NY Times: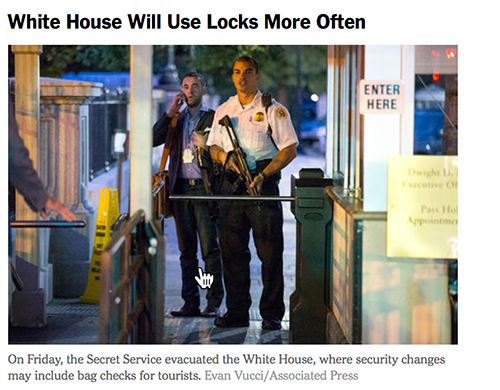 I think I hear comedy writers everywhere giving up.
BTW- I am watching Madam Secretary because I love Bebe Neuwirth, but the show is pretty bad. It's really quite cheesy and kind of a mix of 24 and a parody of the West Wing so far. I love Tea Leoni's voice, too. On the upside, it is so shallow that I can catch up on news and burn up some time before bed (I napped for too long too late in the day).
Oh, we're also bombing ISIS again. I was unaware we had stopped, so I am not as excited as the very serious people with accents on CNN.