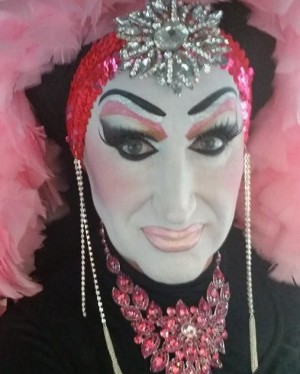 Facebook has a "real name" policy, so a couple of weeks ago they started to flag accounts of drag queens who were using their stage names on their Facebook accounts. However, fucking with drag queens is foolish, so a shitstorm ensued, culminating with a meeting between Chief Product Officer Chris Cox and Sister Roma, a queer nun who is a member of the Order of the Sisters of Perpetual Indulgence. That's Sister Roma at left. Then, Facebook ate crow:
Shortly after the meeting, Facebook CPO Chris Cox issued a lengthy apology, in which he admitted the site flagged LGBTQ users' accounts because of a single user's reports. He also clarified that as far as Facebook is concerned, "our policy has never been to require everyone on Facebook to use their legal name. The spirit of our policy is that everyone on Facebook uses the authentic name they use in real life. For Sister Roma, that's Sister Roma. For Lil Miss Hot Mess, that's Lil Miss Hot Mess." Cox also spoke to the site's reasons for implementing policies about names and anonymity, adding, "There's lots of room for improvement in the reporting and enforcement mechanisms, tools for understanding who's real and who's not, and the customer service for anyone who's affected. These have not worked flawlessly and we need to fix that."
"A single user"–speaking of hot messes, those Facebook assholes sure made one.