As of October 5  — the period covered by the World Health Organization's latest Ebola Situation Report [PDF]  — there have been 8,033 cases of Ebola identified, with 3,879 deaths.  The one US Ebola death isn't in that total yet — it will show up in next week's report.
Using 2011 numbers (I can't dig up more recent CDC data), forty weeks worth of gun deaths in the US would produce almost 25,000 men, women, kids, dead by homicide, dead in domestic battles, dead by accident, dead of the misery that leads to self-murder. [Trigger warning: troubling image below the fold]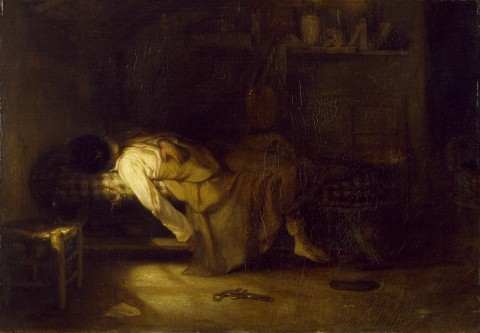 A single US Ebola case has completely deranged the Republican party and their pack of running dogs.  There have been calls for summary execution of the ill and scorched earth assaults on some of the world's poorest; someone managed to conflate Ebola and ISIS; a truly timorous soul (when did the GOP become such cowards?) now demands panic [h/t Edoroso] in response to this (genuinely) terrible disease that has, just to go back to the numbers again, led to the death of one person on American soil.
None of these trembling, vicious GOP hacks offers anything remotely so…determined…in the face of stories like this.  Or these. [PDF].  Or all those documented here, until the slaughter became too much for witnesses to bear.
Ebola is a terrifying disease.  It is doing immense damage to extremely vulnerable people and societies.  We should bring all we can to bear to block further transmission, to care for those already infected, and to discover whatever there is to be found to treat or prevent it.  But as we do so, it's worth remembering that there is an epidemic disease claiming the lives of  more than eighty Americans a day, and we aren't doing anything to stop it.
Image:  Alexandre-Gabriel Decamps, The Suicide, c. 1836.