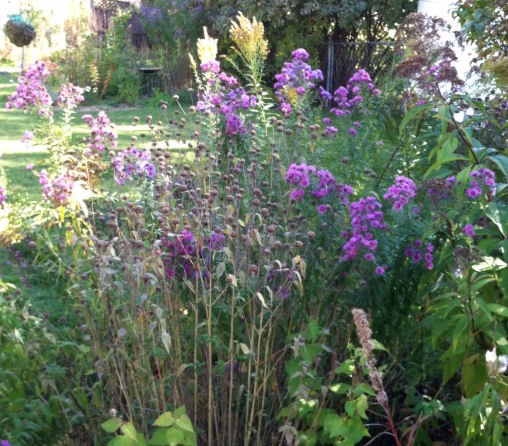 From commentor NewDealFarmGrrl:
I didn't have much of a veggie garden this year between my jobs and the cool rainy spring, but i have been working on converting much of my yard to native species. The more native prairie wildflowers i have around my vegetables, the fewer problems i have with garden pests.


My first summer here was 2010 (above). That year I saw one male goldfinch, once. This year, with many more native plants (below), i had at least three nesting pairs around the yard. Various species of birds visit the garden and sit on rabbit fencing, peering in, then swooping down on a bug for their nestlings.



I've become a fan of tucking vegetable plants amongst perennials and natives, very few bugs or problems, other than getting things into the ground sooner rather than later! This year my big success was green bell peppers and eggplants. Minnesota is on the cool side for both; my strategy is to put black landscape cloth around the plants. It absorbs heat while suppressing weeds, seems to keep the peppers, tomatoes, and eggplants happy! I got my tomatoes in too late, the squirrels got most of them. For other garden areas, I mulch with chopped hay. My soil is very sandy, so it dries out quickly. The hay breaks down fairly quick, and adds humus to the soil along with compost from my compost bins.


My cats lurv lurv lurv the bird feeders in my backyard because of all the interesting fluttery things that show up…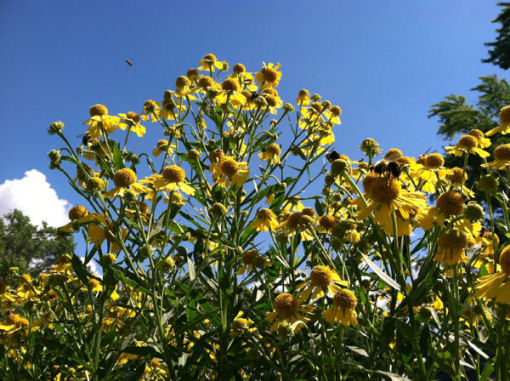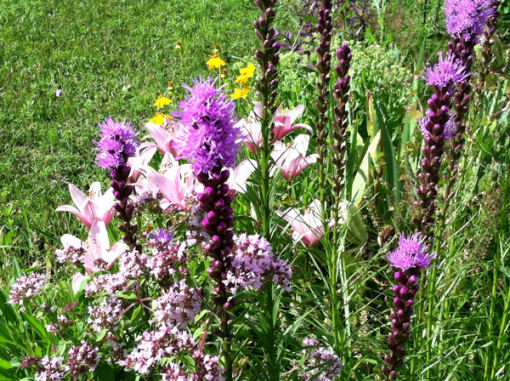 (Next week: More wildlife!)
***********
I need to get a couple more potted roses dug into the ground, before it's too late. But today, we're going to the Topsfield Fair, because TRADITION.
What's going on in your gardens, this week?