I've done many rotten, inconsiderate things in my life, but I've never forced a dog to wear a Halloween costume. Someone made this poor bulldog dress up as Princess Leia: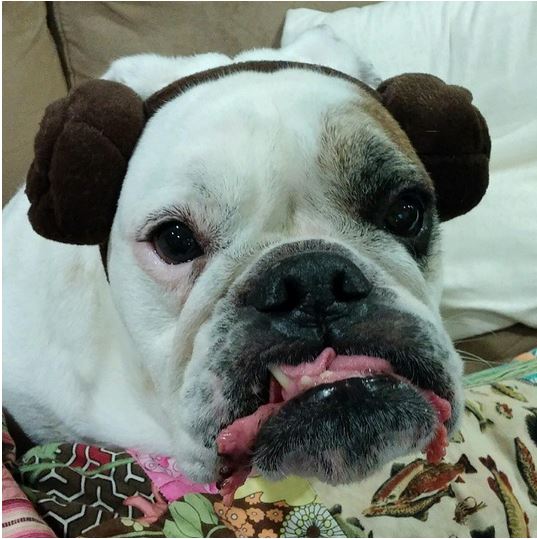 I did recently make one of my dogs wear a Tim the Enchanter hat, but just for a few seconds to get a picture. I also once put a reindeer antler headband on our late, lamented male boxer to get a picture of him out in the yard, but he shook them off, hiked his leg and pissed on the fake antlers, putting an end to that indignity forever.
But actually purchasing or constructing a Halloween costume for a pet? Nope. Have you? Will you require your pet to dress up this Halloween? Will you dress up yourself?
Open thread.
[H/T:
Buzzfeed
]