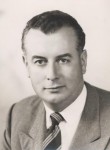 Gough Whitlam, who served as Prime Minister of Australia from 1972 to 1975, has died at age 98. Being a typical navel-gazing American, I didn't know about him until a "constant reader" who prefers to remain anonymous brought him to my attention.
But Prime Minister Whitlam is credited with an amazing list of achievements for Australians, including the establishment of universal healthcare, free college tuition, promotion of women's and minorities' rights, abolition of the death penalty, ending Australia's participation in the Vietnam War, protecting the environment and lowering the voting age to 18.
Did I mention he served as Prime Minister for only a few years? Astonishing! Rest in peace, Prime Minister Whitlam.