Won't work. People can still drive out of Texas. MT @realDonaldTrump: STOP THE FLIGHTS!

— John Cole (@Johngcole) October 24, 2014
First things first. I now have a real personal problem in that every time I hear or read the word Ebola I mentally hear the old Ricola commercials.
I'm sure I first heard it on TDS or Colbert or John Oliver, but I can't remember. Can't remember the source of that joke about stopping the flights to Texas, either, so I'm just straight up lifting shit without attribution all over the place. Dork thug life, I'm living it.
Second, this:
Man do the NYC health care officials make the Texas Ebola shitshow really look like it was run by a clown caucus.

— John Cole (@Johngcole) October 24, 2014
Other than when Cuomo opens his yap, every single person I have seen on the tube talking about this has been calm, in control, delivered facts in a reassuring way that will tamp down the hysterics from everyone but the usual suspects (Trump, etc.), and just on top of things. I like that. I wish the first case had flown into NYC instead of Dallas and I would not have had my "Ebola hysteria" hysteria (freaking out over a fear of people freaking out and reacting to one case of Ebola). By the way, it drives me insane when they call this an Ebola outbreak. It's an Ebola case.
Finally, I know he is a hero because of the work he does with Doctors Without Borders and has more guts than I do going to far off places and dealing with really awful stuff, and bless him for that, but seriously, why?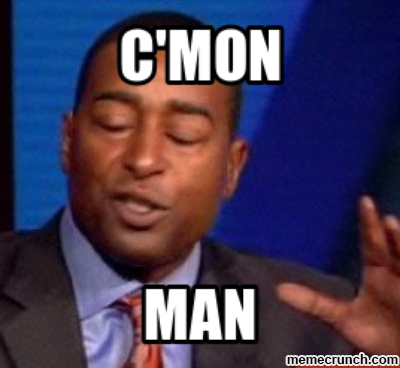 A doctor in New York City who recently returned from treating Ebola patients in Guinea became the first person in the city to test positive for the virus Thursday, setting off a search for anyone who might have come into contact with him.

The doctor, Craig Spencer, was rushed to Bellevue Hospital Center and placed in isolation at the same time as investigators sought to retrace every step he had taken over the past several days.

At least three people he had contact with in recent days have been placed in isolation. The federal Centers for Disease Control and Prevention, which dispatched a team to New York, is conducting its own test to confirm the positive test on Thursday, which was performed by a city lab.

While officials have said they expected isolated cases of the disease to arrive in New York eventually, and had been preparing for this moment for months, the first case highlighted the challenges involved in containing the virus, especially in a crowded metropolis. Dr. Spencer, 33, had traveled on the A and L subway lines Wednesday night, visited a bowling alley in Williamsburg, and then took a taxi back to Manhattan.

***

Speaking at the news conference, city officials said that while they were still investigating, they did not believe Dr. Spencer was symptomatic while he traveled around the city on Wednesday and therefore had not posed a risk to the public.

"He did not have a stage of disease that creates a risk of contagiousness on the subway," Dr. Mary Bassett, the city health commissioner, said. "We consider it extremely unlikely, the probability being close to nil, that there will be any problem related to his taking the subway system."
Bowling, dude?
At any rate, granted NYC has more time to prepare for realistic Ebola cases, but if this doesn't show the difference between health care and preparedness and professionalism in red states vs. blue states, you just aren't paying attention.