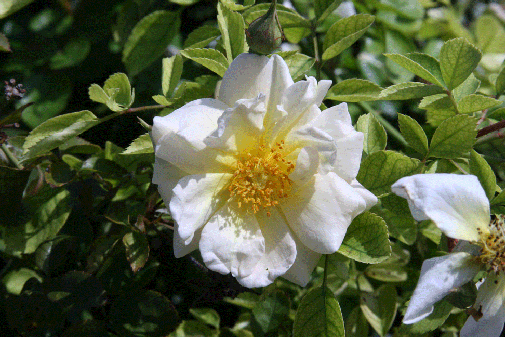 Commentor RoonieRoo called my bluff:
My gardening is almost exclusively confined to my vegetable garden When I am good on the planning and diligent on spending enough time in the garden, I can produce a significant amount of our dinners in our small patch. My gardening style is best described as organized chaos.

Grumpy Code Monkey and I live and garden in the Austin area – zone 8b. We are specifically on the Blackland Prairie. That means I have to do raised beds as my dirt is what we call 10 o'clock dirt. It's too wet to work at 9:59 a.m. and too dry to scratch at 10:01 a.m. Also called gumbo and F—— clay.

I've just finished planting the last bed for the fall/winter garden. I currently have 32 broccoli, 2 chard, Lortz garlic in the back (enough for 144 heads at harvest), and mixed beds of beets, carrots, lettuce, mustard, bok choi, radishes, arugula and cress.

Harvest is just at the very beginning where we are eating the thinnings of greens and radishes as "micro greens". Another month I should start to get the beginnings of broccoli with the other greens. By December we will start getting carrots/beets in the small stage (the cold really slows the growth) and by January/February it will be carrot and beet madness as the broccoli starts to wrap up.

At the top of the post is my favorite rosebush in the yard. It's called Republic of Texas.


The perfect example of our organized chaos. The garden is 8 years old in its current state and the fence and beds show it. One day, we'll do a rebuild.


My brand new compost bin that Grumpy built me this season.


Typical fall/winter bed containing radishes, lettuce, beets, carrots, bok choi.


radishes are almost ready to come out so the carrots will have more breathing room.


I'm starting to see the very first shoots of garlic. In the south we grow soft neck garlic that will be ready in June.


The baby bok choi nestled in the radish leaves is going to be part of dinner tonight.


You can easily the order of the beds planting. They are each about a week to 2 weeks apart. #5 was planted today and the last one for the season.


I have to include the "Garden Dogs". This one is Gregor, my old man.


This one is Isaac, he's 18 months old and full of himself.
************
What's going on in your gardens this week?