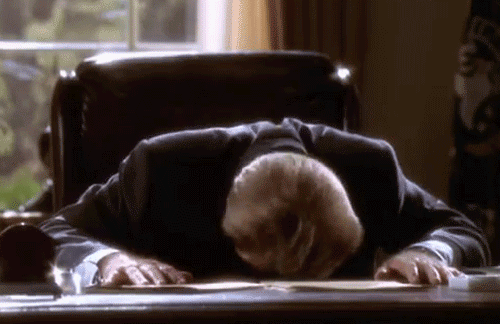 Everything about today was a debacle. A bunch of stuff I can't discuss that were debacular (I just made that up, it means spectacular debacle, you can credit me Never mind. Debacular is already in the Urban dictionary- I checked before I posted. Damnit.), but I can describe the four hour ordeal of getting Holly's car from the airport.
Holly, my friend who had the brain issues (I better narrow that down- my friend who had the aneurysm. I have lots of friends I am convinced have brain issues, but that is another story. I think that may be why I am friends with them. Moving right along.) drove her car to the airport in Pittsburgh so that she could fly to NY to spend time with her husband, and while she was up there became ill. The details are fuzzy, something about her stomach hurting bad and her head hurting, but she went to the hospital and something about the shunt in her brain needs to be dealt with and she is going to be there for a while. Apparently they are going to remove her shunt and then have an external shunt (?) for a bit and then insert a new shunt, followed by a week's worth of antibiotics. That's all the details I know, so don't ask.
Since she is going to be there a while, we went up to get her car so she doesn't end up spending eleventy billion dollars on parking. She fed-exed the keys, and there was a note that said Lot 744. She just bought a new car since many of us had teased her about her old car (which at one point had moss growing on the window seals from sitting dormant so long- she doesn't drive much), a little Fiat clown car in that greenish color that all your stoves and refrigerators looked like when you were a kid if you are my age. According to Fiat, the color is technically Verde Chiaro, which sounds suspiciously like a drink that Starbucks would market to 30 something female professionals in New York City to drink in between yoga and trips to Trader Joes. I figured, "Ok. Got the keys, know the lot number, and that color is going to stick out like a sore thumb. We're good to go."
So Shawn and I piled into the Lezbaru and rode up towards Pittsburgh, going past the airport to Robinson Town Centre to hit the Giant Eagle and then go to the pet store and I wanted to look for some new down pillows for my bed. Finished our shopping, got to the airport, and when we arrived, I remembered that there is short, long term, and extended parking. I assumed she went extended, because that is the cheapest. So we went into the extended lot and… there is no Lot 744. Not only is there no Lot 744 in extended parking, there is no Lot 744 ANYWHERE IN THE AIRPORT. They don't even have "Lots" per se, they just have signs with a number and a letter, and each number letter combination hold hundreds of cars. Shawn looked at me and said "I think the sugar free Klondike bars are going to melt."
We tried to get hold of Holly, but Holly is on a morphine drip and has been for a day or so. I finally get a response, and she is completely befuddled. All she has in Lot 744 written down in her notes. So we drive up and down through extended parking for an hour, stopping every 50 feet for a fucking stop sign. No car. Since you only have a free first hour in extended, we drove around to the exit, turned in the ticket, and explained our situation to the guy. He asked- "Do you have her license plate number?" Apparently they take pictures of cars and store them in the office, so our new side mission was to find her license plate number. At this point, I must repeat that this is a new car and Holly is on a morphine drip. She still had the tag on her keys from the dealer, and it had a bunch of letter/number combos, but none of those worked. I texted Holly, and asked her to try to think really hard what it would be. In the meantime, we drove around the airport, back into extended parking, and picked up where we left off, going row by row, car by car, STOPPING EVERY FUCKING 50 FEET FOR A STOP SIGN.
I then had an idea- she just bought the car, I bet the dealership has her plate info. So I texted Holly, found out where she bought the car, and called them. They said they would look into it and call me back. At this point, it was time to leave the lot and get a new ticket. Left parking, turned in our ticket at the toll booth, and as we were looping around the airport to re-enter, from about a mile away, Shawn spotted the car in the back of nowhere in the "additional parking" for the extended parking lot. Gotta love Cav Scouts and their eagle eyes.
We then drove home, stopping at a great Mexican restaurant called Chico Fiesta which is, and I am not kidding, across the street from a business that has a sign that says "Party Dresses/Lawnmower Repair." Talk about a niche business model. The dealer called with the license plate number while we were eating. Johnny on the fucking spot, those guys were.
The klondike bars are all melted, but they are the crunchy kind, so we are trying to refreeze them. I'm going to sit down and watch the hockey game.
Oh- wait. I almost forgot. Holly's nurse is named A. Fluffy Bunny, RN. And no, I am not making that up. Apparently he is out and proud and just fabulous in every way. So she's got that going for her- I always get mean nurses who look like babushkas. I'd love A. Fluffy Bunny if I am ever hospitalized.
We still have not solved the mystery of why she wrote down Lot 744. A modern day Rosebud.